Free Internet Security Suites for Windows
At the end of last week I had a revelation. In fact a double revelation maybe even a triple one if we push things a little. First it's the thing that sometimes even when looking for things that should be really clear Google's first pages with results are a complete mess. Next there's the fact that we have two really good free Internet Security Suite packages available for Windows systems and finally it's that I was able to find them only after a little digging. Now let's cut the crap and get to the point shall we?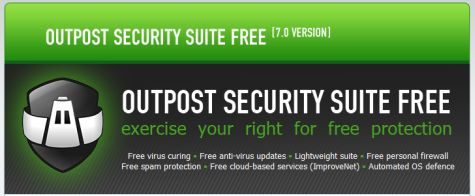 Both free Internet Security Suites I found work on all popular Windows versions including 7 having no problems with the 64-bit editions if these operating systems. Each of them comes with some special features the first offering no less than 60 days of live remote support while the other comes with free cloud-based services... so if you still didn't figure out what I am talking about here let's put it all in the next short and final paragraph shall we?
The two free Internet Security Suites for Windows computers that you should check out are Outpost Security Suite and Comodo Internet Security. With a lot of features to keep you safe while going online and really priceless each of these software packages is a winner so feel free to take them for a spin and don't forget to drop a comment below if you think this article was helpful - that's all folks! ;)