Last week Skype encountered a massive outage showing us that you need a backup even for Skype. You may try to communicate with Yahoo Messenger or MSN Live Messenger but I don't like the quality of the video conference.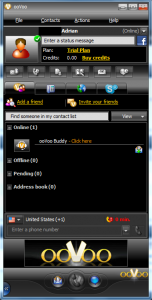 If you have to talk with someone urgent and Skype is down there are a few good alternatives. The first program it came in mind is ooVoo. ooVoo is a great software for video conference especially for 2 way video chats. Why is great for 2 way video chats? Because is free :) If you want extra features you will have to pay. For a premium account you will get up to 6 people on a video chat video chat in High Resolution share desktop and video chat simultaneously and more. For the first 30 days you will get all the premium features for free.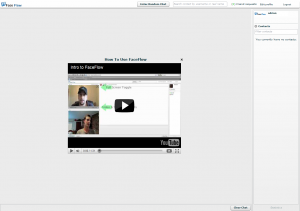 If you don't want to install a new client for a video conference you should try FaceFlow. FaceFlow is a web-based application and you will see that this is a combination between Skype and Chatroulette. FaceFlow permits 3-way video conferencing instant messaging file sending and photo sharing. All of this without installing anything on your computer. Just sign up for an account and you are ready to start. If you are bored you can try random chat with strangers. Let's don't forget the best feature: you can delete your account if you don't like it.