Awesome Screenshot: Capture & Annotate
For me this week seems to be starting pretty bad so I can only hope you're doing better than me. Just think about this - I tried two Google Chrome extensions that promised a lot just to figure out none of them is working. While the first one should get an update these days (an extension that will improve your experience with Google Image Search you'll surely love it) the other is supposed to work but as far as I can tell I still have to bump into a proxy tool to allow me to use pandora.com - until that happens I keep my opinion that all proxy software is crap. Now let's take some screenshots shall we?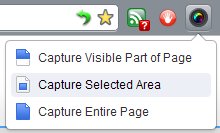 Obviously we won't be taking any screenshots of my two failures today - Awesome Screenshot: Capture & Annotate is a Google Chrome extension that really works as it should so we'll stick to it. As its name should say it clearly this browser addon allows you to easily capture the pages loaded into Google Chrome (whole page only the visible part or a custom selection) annotate it using rectangles circles arrows and so on blur sensitive info and best of all it comes with one-click upload for sharing the image on the Web and support for PNG when saving to your computer. Awesome!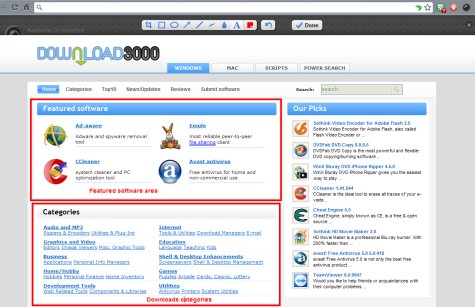 The numbers look pretty impressive for a Google Chrome extension since version 3.0.3 released on the 3rd of April has a rating of 4.8/5 stars after 11148 user reviews and no less than 381208 downloads! Created by Diigo.com Awesome Screenshot: Capture & Annotate is surely one addon every Google Chrome user should take for a spin especially since most Internet users end up facing the need to take screenshots of a certain Web page sooner or later...