Burn4Free DVD Burning: Free CD, DVD and Blu-ray Burner
Burn4Free DVD Burning is a free DVD burning software that helps you to burn DVD CD and Blu-ray data easily. This freeware supports more than 4000 Blu-ray DVD and CD burners. If you are looking for a good free DVD burning software that can handle DVD CD and Blu-ray burning easily Burn4Free DVD Burning is what you are looking for.
You can drag and drop data and audio files easily to this freeware's main window and burn CD DVD or Blu-ray. You will be able to burn audio files including FLAC WMA OGG CDA WAV MP3 and WavPack with this freeware. This free Blu-ray burner supports various drives including CD-R CD-RW DVD-R DVD-RW DVD+R DVD+RW BD-R and BD-RE. You will be able to save or burn ISO files save projects and open them later print compilations and verify contents with this freeware.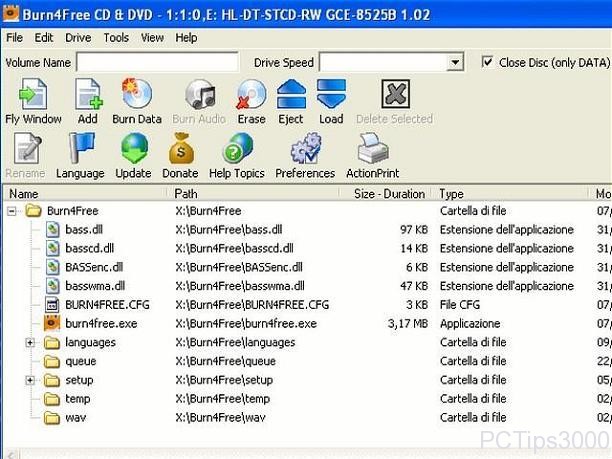 The latest version of this free Blu-ray burner comes with an updated burning engine. You might find the look of the main window a bit weird because of its button filled look but it's not difficult to understand. If you find the interface difficult you can always think about trying the easy mode to make things easier for you. You will be asked to install the NavExcel toolbar when installing this freeware.
Features of Burn4Free DVD Burning:
Supports more than 4000 DVD CD and Blu-ray burners
Supports a wide range of audio formats and data files
Comes with an updated burning engine
Burn4Free DVD Burning is available for download at Burn4Free's official website. It's only 2.27MB in size and supports almost all versions of Windows. Try Burn4Free DVD Burning Free