Create 3-D Models with Google Sketchup 8
Google Sketchup Pro is a shareware application which is developed by Google itself and is mainly used for creating 3-D models of buildings houses sheds etc. With the latest release of this application users can easily create 3-D pictures of a complete building as well which was not an easy task in legacy versions. Also the software allows users to share their creations with their friends and relatives by adding them to Google maps. The models which are created with the help of Google Sketchup are realistic enough to give the viewer an exact idea of the location surroundings and the look of an existing building.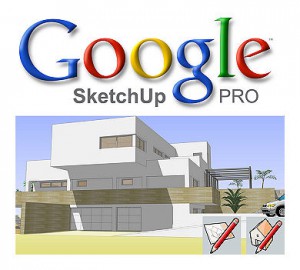 Pros
Users can create 3-D models of their own and can also label them accordingly.
Users can also add their creations to Google maps which allows them to share their creations and the models of existing buildings with their relatives and friends.
With the latest release of the application few other tools are included in order to help users create 3-D models even more efficiently and accurately.
Because the application creates realistic 3-D models it becomes quite easy for the designers and constructors to plan and accurate diagram before implementation.
Cons
As the application helps in designing almost every 3-D model no cons are reported or experienced while using Google Sketchup Pro till date.
Download Link: http://sketchup.google.com/intl/en/download/gsupwenthankyou.html