File Sharing Downloads - Legal Or Not
Welcome once again to PCTips3000! I don't know about you but I've been wondering for a long time about file sharing downloads and their legal status especially when talking about things that have a somewhat cloudy legal status like bootlegs. As far as I know it was often illegal to sell but legal to buy them at least some years ago but I'll leave the bootlegs issue for later now.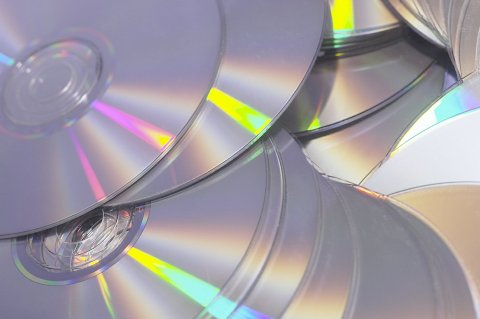 Before moving on let me put this clear - you should NEVER pay for downloads as long as you think you're making a big deal. Why am I saying this? Big deals can be found on eBay where you can grab some original audio CD or video DVD for 5 bucks but when we're talking about new releases that come for $20 or more... paying $1 or $2 for a download will only give you some pirated content for a few bucks and nothing more!
No need to go through the history of file sharing once again so I will tell you a few things about that bootlegs issue I mentioned earlier. More than just bootlegs it's about the legal or not issue all over the world.
We're not all lawyers that's a truth nobody can deny but as long as I missed a show somebody recorded it and made it available online for free downloading it shouldn't be illegal. On the other hand if the live material was recorded by the band/artist to be released on an official recording chances for you to step into illegal land by downloading the bootleg are growing exponentially.
If you really care about the artists you like you should buy the original recordings and go to concerts when possible and if you're really a fan you should also do your best to collect bootlegs available online. Speaking for myself I still collect Queen bootlegs recorded in late 1970s and since I can't find any official recording from some shows... there's no other choice really.
When it comes to games and movies things are changing rapidly. While there are plenty of free games around most movies aren't available for free. Of course you can go to some torrent tracker and find them download and watch but that's illegal as long as that movie is not one freely distributable over the Web like Home 2009.
In many cases there's a very thin line between legal and not legal in the land of file sharing but you can always ask those behind the product you want to download and they should tell you if that Angelina Jolie movie is really freely downloadable or not.
One last thing to say guys - we didn't speak about the tools used to download legal or illegal content but there are also some traps you need to avoid when choosing one... and since we should go through some of the free file sharing sites available out there first (I am talking about torrent trackers of course) I guess there's plenty of stuff to think about until our next encounter in the land of file sharing don't you think?
Whoops... I just told you about the next two topics in this series! Anyway you can still drop your suggestions below so if you have something more interesting in mind don't be shy! ;)