Firefox 3.6 - A Few More Months Left!
Mozilla has about one year left to prove they can still do things right. If they won't do it right... this company may become one thing of the past before 2013 ends. Why am I saying all this? Nothing easier - there are still a lot of people who use Firefox 3.6.x and have no intention of moving up so what needs to be done is release a new Firefox version that can finally make those users feel the need to upgrade... and not to upgrade to Opera Chrome or Maxthon!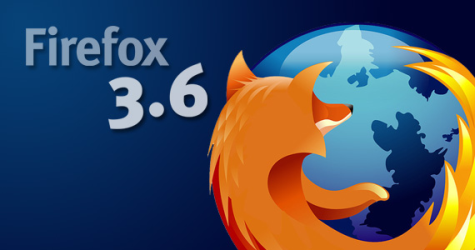 The story goes like this - according to various sources Firefox 3.6 was expected to reach its end of life before the arrival of this year's winter - some said this could happen as early as August 2011. Obviously this didn't happen since Firefox 3.6.23 was released less than a month ago but on the other hand Mozilla retired Firefox 4 after only three months of life so Firefox 3.6 can be happy with the lifespan it got so far but... what about its users?
To be honest I have no idea... so please go ahead and enlighten me: what would you do the day when Firefox 3.6 becomes a browser without any kind of support and the latest Firefox version is still trailing Chrome or Opera from more than just one point of view?
Just... think about this - Firefox 4->5 took about three months Firefox 5->6 barely a month... the same as Firefox 6->7. Maybe home users can engulf this easier but corporations may start thinking to go back to IE (IBM for example) and that doesn't look really good for Mozilla. As I see things at this time I can't decide how much I'll miss Firefox if I'll even feel anything about it. Well I guess we should just wait and see what happens - my bet is that Firefox will manage to stay afloat at least for a few extra years. That's all!