Firefox Theme of the Week - MX3
Remember that awesome Ice Age Firefox persona I was telling you about last week? Well it seems I have to leave it aside for a while because I just found a great Firefox theme one that's simply called MX3 and to be honest doesn't blow you away at first sight but I know for certain that for a lot of people turning that orange Firefox button into a blue one is more than enough... so let's get to it shall we?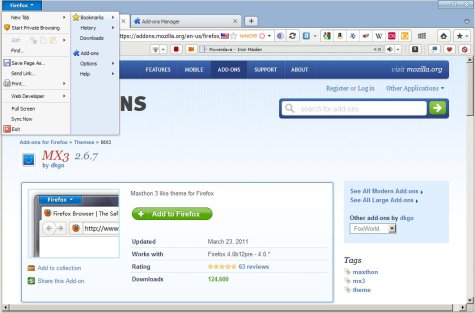 On the 23rd of March 2010 MX3 reached version 2.6.7 but since these numbers aren't enough for most of you here's the rest of it: MX3 2.6.7 works with Firefox 4 and has a rating of 5/5 stars after 63 user reviews and exactly 124600 downloads. Other than these... I guess there's no point in asking yourselves about MX3's price or system requirements since Firefox 4 is all it needs!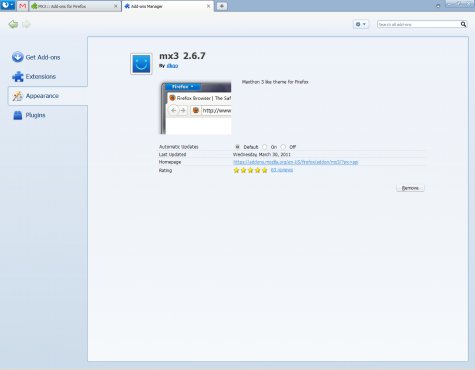 While the Mozilla.org page dedicated to this Firefox 4 theme claims that MX 3 is a "Maxthon 3 like theme" I have to disagree - the only thing that makes me think about Maxthon is this theme's awesomeness and nothing more. I know this may sound like a contradiction since I was just saying that MX3 doesn't blow you away at first sight but it's not. Just think about the awesomeness of simple things and you'll have your answer trust me! Other than these... just take MX3 for a spin and share your impressions with the rest of us all right? That's all folks! ;)