How to capture Wifi access point locations
You may ask: why do i have to do that? Maybe you want to go somewhere and you want to know where you will have access to internet. Or you can make a website for tourists. They will know where in your town thy will have access to internet. What you need? Just two programs a GPS receiver and a car. You will drive and your laptop will automatically pick up all the Wi-Fi networks and after that you can overlay the GPS coordinates on top of Google Maps.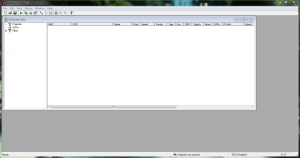 Before jumping in the car you will have to install Net Stumbler. Net Stumbler is a tool for Windows that allows you to detect Wireless Local Area Networks (WLANs) using 802.11b 802.11a and 802.11g. Net Stumbler works withany version of Windows. But you will have to check if Net Stumbler is compatible with your card. The only way you can do this is to install the program on your computer :)
After you installed the program connect your GPS and start driving. If at the beginning you will see only the SSIDs and no GPS coordinates don't wory. Aster a few minutes everything will be ok. When you think that youu collected all the data you need export all the data into a txt file.
In the next step we will use Earth Stumbler to import GPS-tagged Netstumbler information into Google Earth. Import the data from Net Stumbler and then export them as .kml file. After that you will have to import the .kml file into Google Earth and that's it.