How to scan your files for viruses within your browser
All my friends are intrigued when they find that i don't have an antivirus installed on my computer. I don't need one because everything that enters in my computer is safe. If i don't trust something i will scan it with AVERT. I now i found another great tool for those who use Mozilla Firefox and Google Chrome.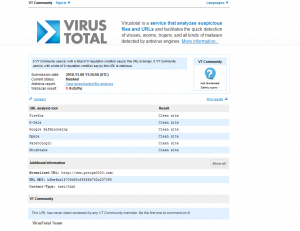 VirusTotal launched two great addons/extensions for Firefox and Chrome: VTzilla and VTchromizer. As you probably know VirusTotal  is a service with analyses suspicious files and URL. Virustotal runs multiple antivirus engines and also runs runs multiple file characterization tools. The addons/extensions provided by VirusTotal helps you to find malicious files directly from your browser. The only difference between these two addons is that the version for Google Chrome doesn't embed in the the browser's download dialog only in the context menu. With VTzilla/VTchromizer you can scan links or links to files. You can even scan th whole webite to see how safe is to browse it.
You can see the results on a webpage. You will see the results from G-data Google Safebrowsing Opera Firefox ParetoLogic and Phishtank. You can also see the reviews from members of the VT community.
Even if you have installed an antivirus you should always double check the websites you want to visit or the files you want to download.