Modify Single Player Games with Cheat Engine
Cheat Engine is an open source software designed for game lovers who wants to modify single player games. It can modify games that are running under Windows. You can not only start debugging games with it but also try to debug normal applications. It's a dream tool for people who love to play games on their PC.
You can make a game easier or harder depending on your need. For example if you believe playing a game with 100HP is too easy you can decrease it to 1HP and then start playing the game. It can perform quick scans to find you the variables used within a game. Once you have found the variables you will be able to change them in the way you want. It also comes with assembler disassembler speedhack direct 3D manipulation debugger system inspection tools and more.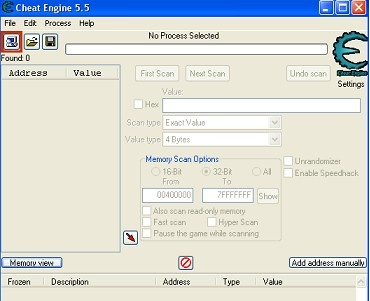 This free tool for gamers comes with simple and easy user interface. If you find it difficult to use you can see the tutorial available in its official website. You will get a basic understanding of this software after reading the first five steps. But you won't be able to use it for online games. The installer of Cheat Engine uses OpenCandy software recommendation plugin for installing Cheat Engine.
Features of Cheat Engine:
Make any game easier or harder
Debug games by using various useful tools
Debug normal applications using debugger
Comes with assembler diassembler trainer maker speedhack and other useful tools
Cheat Engine is available for download at Cheat Engine's official website. It's only 8.49MB in size and supports Windows and Mac. Try Cheat Engine Free