New Facebook Layout - Evil or Divine?
I don't know about you but speaking for myself I considered Facebook a rather original Web-based service until now. I am not talking about the idea itself but the overall layout and features. I got my account in late 2006 or some day in 2007 can't remember that well but I must confess I never fell in love with it - I didn't upload any personal pictures except my own portrait I'm not getting back to it on a daily basis and to be honest I don't care much about the privacy it offers or its layout. Anyway it seems everyone is crazy these days about the new Facebook layout bashing it and claiming it's going to share Hi5's or MySpace's fate. While I won't go that far...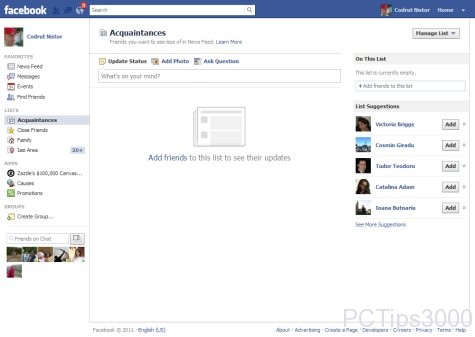 ... I must confess that I see the whole thing that happened with Firefox 4 repeating itself - back then Mozilla decided it would be better to use the same layout as Chrome. In the meantime it has been proven that a lot of people still use Firefox 3.x - not only because of its new layout but because of that too next to some other reasons like incompatibility with old plugins or heavy system load. What about the new Facebook layout after all?
Oh yeah - the new Facebook layout. Huge lol that's what I can tell you about it. To be honest I didn't notice the changes but here's a really funny comic you have to see - click. If that's not enough let me just add that Facebook got those features that made Google+ interesting to use for Facebook users and incorporated them - the circles became lists for example. That's all.
Sure there's always more to such stories but to me the above is more than enough. What did I miss? First Mozilla tried to copy Google's Chrome now Facebook tries to replicate Google+ features that stand out. Oh yeah we shouldn't forget about Android and Microsoft's Windows 8 aimed at tablets! No idea what's going to be next I don't even want to think about it but I'd surely love to hear your opinion on these. That's all - for good now! ;)