Protect Your Privacy with Tor
Tor is a free internet security software that helps you to improve your security and safety on the internet. You can anonymize your instant messaging internet browsing SSH IRC and publishing easily with this freeware. If you want to protect your PC from hackers Tor is the best option for you.
This free internet security suite enables anonymous instant messaging and internet browsing in your PC. This freeware doesn't only protects the Net and the browser but also disables all the unnecessary contents including the animations extensions gadgets and add-ons that includes ActiveX Flash and Java. But there is a negative side too as you won't be able to use YouTube unless you turn Tor off. It's not a big deal but you might be leaving your PC in danger by turning off Tor.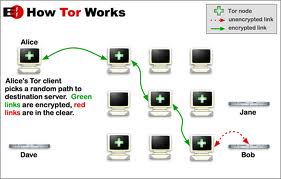 This free security software comes with Vidalia GUI. If you are not familiar with the interface it's an icon-based interface with Mac like pop-up. There is an add-on available for Firefox that helps you to turn off and on Tor quickly. You will see a green Vidalia onion icon when your PC is connected to the Tor network successfully. When you want to visit flash-based websites you have to turn off Tor. This free internet security suite can easily help you to get some protection from digital attackers.
Features of Tor:
Protect your PC from digital attackers
Disables Flash ActiveX Java based add-ons extensions animation and gadgets
Anonymize instant messaging web browsing publishing SSH and IRC
Tor is available for download at Tor Project's official website. It's only 8.54MB in size and supports Windows starting from Windows 98. Try Tor Free