Rapidshare Alternative Of the Week - File Dropper
When it comes to RapidShare alternatives I think this week we'll keep it short and simple - File Dropper is a really straightforward service that offers excellent features to both free and premium users but everyone should be able to easily use it even those who don't want to bother with the account creation part. These being said I think the only thing left is to get closer to it don't you think? More info after the first screenshot...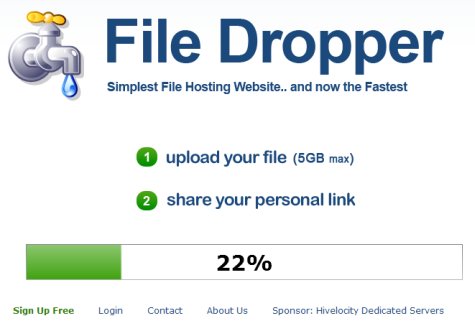 There's nothing much to say about File Dropper only that you get to upload files as large as 5 GB and that your files will stay on the server up to 30 days after the last download for free users without any time limit for premium ones. Upload and download speeds are both more than decent there's only a captcha to go through when downloading files (no countdown hooray!) and the amount of ads won't make you wish to teleport on a remote island and never see a computer again as it happens when using some similar services... ;)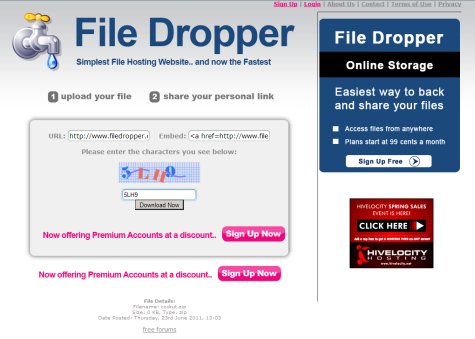 The best part of this service known as File Dropper is the amount of features offered to premium users - for example the "ultimate" plan available priced at $10 per month allows you to upload files as large as 250 GB! For more information about the available plans and to create an account you should click right here and see for yourself what's in store. Since even a 7-day trial is available I think you can't go wrong with File Dropper no matter what you choose. After all I was really happy with the service I got without creating any kind of account and in the end I think this is what matters to most people right? That's all folks - enjoy File Dropper and be careful not to share illegal stuff all right? Good luck!