Recover Permanently Deleted Files with Pandora Recovery
Pandora Recovery is a free file recovery utility that helps you to recover permanently deleted files. And permanently files mean recovering a file that is removed from Recycle Bin too or that is deleted using Shift+Delete keys. If you are trying to recover permanently deleted files you can think about trying Pandora Recovery.
This free file recovery utility can help you to look for permanently deleted files preview and recover them from your FAT and NTFS hard drive. This free utility also supports flash drives hard disk and memory cards. This freeware also supports password protected archived hidden and compressed files easily. There are many software out there for recovering deleted files but most of them are premium or recovers normally deleted files only. This freeware checks the Recycle Bin first before starting the recovery process and helps you to save a lot of time in this way.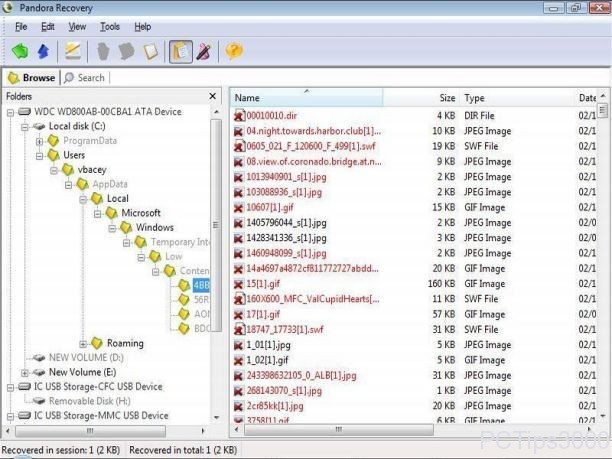 This free file recovery utility comes with an easy to use simple user interface with the popular tree menu. You can choose the browser or folder from the tree menu and start looking for your long-lost files. You will find three different search settings in the software Deep Scan Browse and search. Each setting come with different settings and descriptions. Choose any of these settings for recovering your long lost files and you will be amazed to see how quickly this freeware manages to recover your deleted files.
Features of Pandora Recovery:
Recover permanently deleted files easily
Supports hard drive memory cards and pen drives
Three different search settings
Pandora Recovery is available for download at PandoraRecovery's official website. It's only 3.12MB in size and supports Windows 7 Vista and XP. Try Pandora Recovery Free