Top 5 Best Free Firewalls 2011
Firewalls have become a necessity as almost all computer users have now access to the internet. One of the first things that you would require after securing an internet connection is to install a firewall in order to control the flow of traffic to and from your system so that any kind of malware or spyware does not enter your computer through the internet.
Here is the list of the top-5 free firewalls of 2011.
5. Online Armor FREE
Online Armor FREE is the free version of the more popular Online Armor ++. The installation is pretty simple and easy while it never bothers you with too many pop-ups having complicated messages. The best thing about it is that it does not slow down your system at all and is pretty light.  It has full control over which programs automatically start on system start up while with Keylogger detection tamper protection Program Guard and Script/Worm protection it succeeds in covering almost all bases.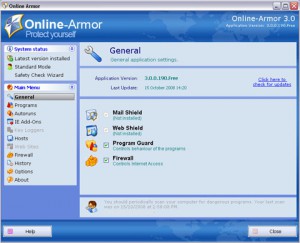 However Online Armor free is not automatically updated and with a number of free firewalls having automatic updates online armor free drops to no.5 in the list.
4. Private Firewall
Private Firewall is a very simple and feature-rich firewall which caters to the interests of both novices and pros. It saves against identity theft with ease and does not interfere much with the antivirus already present. The notifications and pop-ups are in a simple language (not that techy computer jargon most firewalls use) while the firewall blocks a program after 30 seconds if you don't give it a response (the program can be unblocked with ease as well afterwards).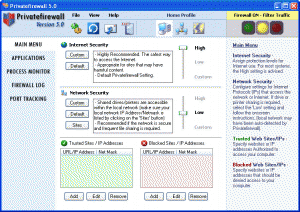 However an advanced user may require reading the manuals thoroughly before the advanced functions can be used to perfection.
It is one firewall that is on the rise and seeing the excellent upgrades Private Firewall has the potential to have the world at its feet.
Try Private Firewall
3. PC Tools Firewall Plus FREE
PC Tools Firewall Plus free is a very good and lightfree firewall and tries to make it interesting for all types of computer users as it runs in two modes i.e. normal and expert. It exercises a good amount of incoming and outgoing traffic while makes your computer invisible to hackers. The best part is that it is automatically updated! The new version 7.0.0.123 is really impressive and an excellent upgrade on the last one.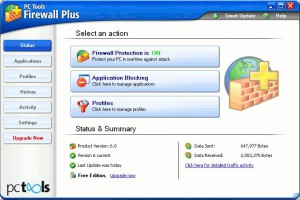 However installation takes time and neither the installation guide nor the actual help file help much.
Try PC Tools Firewall Plus Free
2. Comodo Firewall
Comodo Firewall is a feature-packed free firewall having all the necessary tools to completely secure your system as it keeps viruses Trojans malware spyware and hackers at bay. The notifications about programs show the level of threat they may pose while the firewall then leaves the choice of whether to allow or deny the program to access to the internet up to you (you can run it in training mode where it minimizes notifications and allows safe programs access itself).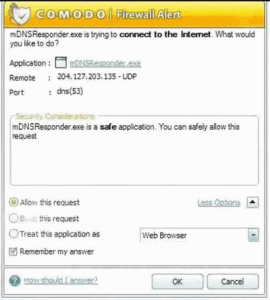 However installation is a bit laboring for an average user while it shows a number of pop-ups even in training mode which can be a bit annoying for novices.
Try Comodo Firewall
1. ZoneAlarm Basic Firewall
ZoneAlarm Basic Firewall is the most famous (and rightly so!) free firewall. From novices to the pros its interface facilitates one and all. The notifications can be easily understood by first-time users while advanced users can customize their security settings as well. Anti-phishing protection online backup and identity protection remain the main assets of this excellent free firewall. It is automatically updated too.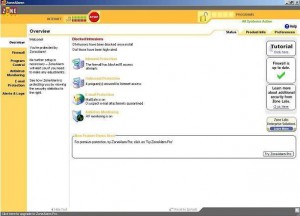 It is excellent for Windows XP and Vista users but hasn't really won the hearts of many Windows 7 users.