Top 5 Free P2P Clients 2011
P2P or Peer to peer network allows systems to be directly attached with each other for file transfers and other purposes. All the activity is monitored by central trackers. Unlike server-host downloads in P2P file transfers the bandwidth increases with increase in number of connected hosts. More number of users connected more bandwidth results instead of decrease in bandwidth. All the information about peers connected with specific torrent is utilized by BitTorrent trackers. P2P networking has a large hike in past decade and now it accounts to 24%-50% of total internet traffic. Some of the most popular and useful torrent clients are explained here in this post.
5. FrostWire
FrostWire was released as a side kick of LimeWire a few years back. But after the ban on LimeWire in 2010 it has completely replaced LimeWire. FrostWire is Java based open source BitTorrent client. The search torrent feature of this client is faster than any other client. Searches are completed within 10ms (in most cases it is under 5ms). FrostWire runs under Windows Linux Unix distributed and Android platforms.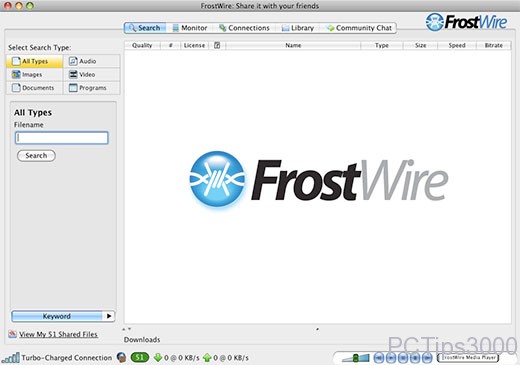 Get FrostWire free.
4. Azureus
Azureus now known as Vuze is Java based BitTorrent client having a strong support for multiple languages. In latest version distributed database bootstrap and IP change handling features have been added. Downloaded videos and movies can be directly played on Vuze. It has inbuilt HD Video player supporting various formats like Xvid AVI WMV QuickTime etc. Vuze client can also be controlled remotely through browser based toolbars and smartphones with browsers. A paid version of Azureus called Vuze Plus is also available at $24.99 per year.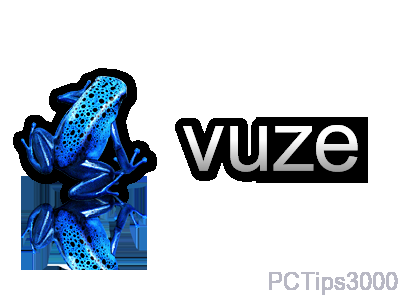 Get Vuze free.
3. Transmission
Transmission is the best client for Mac Linux Solaris and many other Unix distributed operating systems. It is lightweight and easy to use open source application. Bandwidth can be easily managed using its advanced features. The features of Transmission include peer exchange full encryption torrent speed limits auto port forwarding and more. Development for Windows based Transmission client is also under process.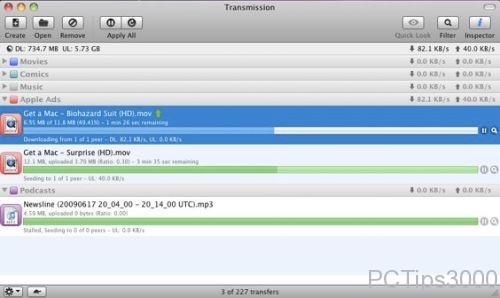 Get Transmission free.
2. BitTorrent
BitTorrent is quite familiar with uTorrent. It is a little bit more costly on memory wages than uTorrent. BitTorrent has a unique feature known as DNA. It is also called Delivery Network Acceleration. It is still a secret that what is DNA for? In the latest version strong support for UTP is added. It enables the bandwidth to be used more efficiently reducing network problems. In speed tests it is also found to be faster than uTorrent. It runs under Windows OS only.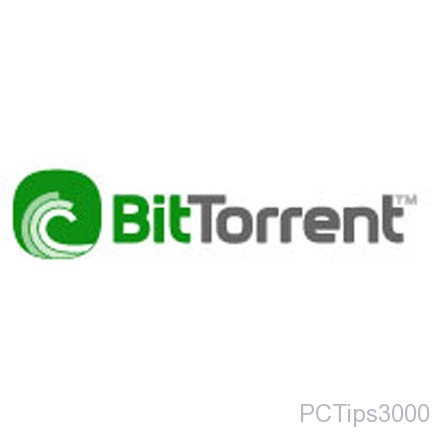 Get BitTorrent free.
1. uTorrent
uTorrent is the most lightweight and popular peer to peer client in the market. Simplicity ease of use stability and efficiency – all are there in it. The program is highly customizable too. Most of its features are similar with BitTorrent. In the new version uTorrent 3.0 many new features are introduced. It includes torrent rating with comments video streaming and portable mode. With portable mode the uTorrent application can be directly run from USB key. uTorrent works with Windows OS Mac and Linux.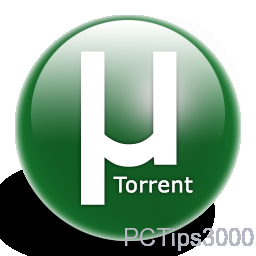 Get uTorrent free.