VLC Media Player 1.1.8-The Best Player
There are several media players available on the Internet but VLC media player is literally incomparable. It is a versatile media player that plays almost any audio or video format without the need of any third-party codec application. Even if in some cases it requires it is tightly integrated with K-Lite Codec Pack to allow users experience the best quality picture and audio effects. VLC media player is a freeware tool and is easily available on the Internet. It is small in size and is quite lightweight. This means that it does not require much processing speed when it runs. The best feature available with VLC media player is that it can be used in a complex network infrastructure and when configured can display the visuals on all the computers connected in the network. Below are few pros and cons of the product to help you selecting the application to meet your requirements.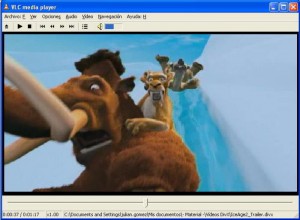 Pros
Very user friendly and easy to operate.
Has built-in graphic equalizer with several combinations to get the maximum quality output.
Automatically associates itself with almost every supported file format.
With the regular release of new versions VLC Media Player more formats are supported every now and then.
Cons
may take some time to initiate when double clicked.
Interface is somewhat blank and gives kind of boring look.
Download Link: http://www.videolan.org/