5 Best Free DVD Recording Software
DVD is one of the most widely tried way by people for storing large amount of data. It allows users to backup important files which keeps them safe from viruses and malwares. DVD comes handy and has large storage space. If you are a professional audio/video editor music enthusiast or have large amount of data and looking forward to secure it then take a look at these five best free DVD recording software.
BurnAware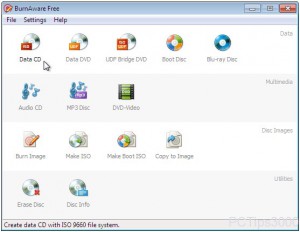 If you burn DVDs regularly then you should try BurnAware burning software. BurnAware has a freeware version and it also comes in Home and Professional version costing $29.95 and $39.95 respectively.  The free version does not have all the tools of BurnAware but it comes with the required features for DVD burning.
Professional individuals can purchase the complete version which is packed with some excellent features and tools such as ISO image multiple simultaneous burning track extraction and more.
Try  BurnAware
Nero BurnLite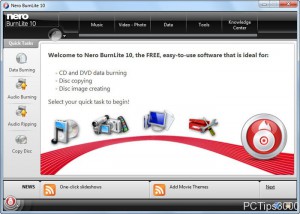 Nero is a popular and widely used compact disc burning software. Nero BurnLite is completely free and users can download it from its official website. The Nero BurnLite comes with Nero Kwik Media Kit and it is packed with extra tools.
One of the best features of new version of Nero BurnLite is that it can also burn Blue-ray DVDs unlike most of freeware burning software. Interestingly it also allows users to rip mp3 files from CD. Users can easily burn audio video data and photos in a DVD.
Try Nero BurnLite
CDBurnerXP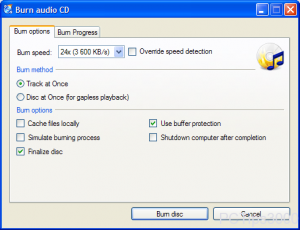 CDBurnerXP is another excellent tool to burn DVDs and CDs and is available free of cost. A good feature of the software is that it has pretty much all the features that one expects to see in a free DVD burning software. Users can use this free software to create all major types of compact discs along DVDs.
CDBurnerXP also has other nice features such as ISO image bootable discs and more. The software supports a large number of languages and it is compatible with Windows operating system.
Try CDBurnerXp
DVD Author Plus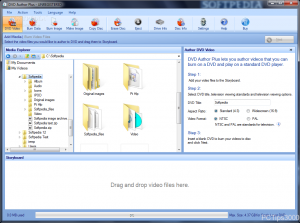 DVD Author Plus is a powerful DVD burning tool designed by DeskShare. It is available for free and can be downloaded from its official website. Although DVD Author Plus can burn compact discs it also has additional features for DVD burning. It can burn ISO images data movies and more. DVD Author Plus is a good choice for users who regularly burns DVDs.
DVD Author Plus is light weight easy to use and has fast burning speed. It is also a good choice for users who do not have much expertise of burning CDs and DVDs as it has very simple and easy to use features and tools.
Try DVD Author Plus
ZC Blu-ray DVD Creator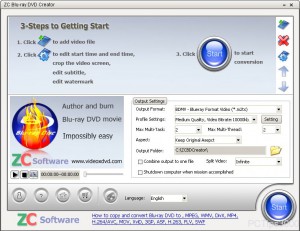 Lastly ZC Blu-ray DVD Creator is a fair freeware DVD burner and is developed by ZC Creator. It is not the best burner in the market but it has simple yet effective features. Moreover you get to enjoy these features for free.  ZC Blu-ray DVD Creator allows users to create movie and data Blu-ray discs. It has simple yet effective and useful features.
ZC Blu-ray DVD Creator can burn files of numerous formats on Blu-ray discs and it has range of nice features.