Today i will show a few tips for Facebook that will make your socializing easier.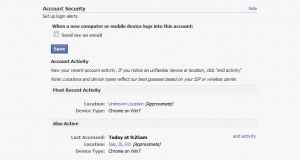 1. How to check if your Facebook account was accessed for another location
If you think that someone has accessed your account checking the last location from where your account was accessed is very simple and practical. Go to Account-> Account Settings->Account Security. Here you can view your recent account activity. Also you can receive an email alert when a new computer or mobile device logs into your account.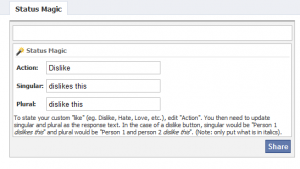 2. Add a dislike option to your status
I don't understand why Facebook only permits Like button. Maybe i don't like all the crap i receive from my friends and i want to warn them to stop. I can post on their wall but putting a Dislike option should be a lot more easier. If you want to know if your friends also dislikes your statutes you can use a Facebook application called Status Magic. With Status Magic not only you can add a Dislike option but you can also rename it in any way you want.
3. Tag people in your status updates
For this you don't need applications. Just put @ in front of your friends name. Example: "I`m going @Adrian".