Absolutely Free Music Downloads With Jamendo
Absolutely free music downloads do not exist! Right? Wrong!!! Sure it's very easy to take a wrong step and get into the warez world when looking for free music downloads on the Internet but Jamendo is the best example one can push forward in a discussion about legal and totally free music available online. Since such discussions are very frequent these days let me introduce you to an amazing online service the one I just mentioned above simply called Jamendo...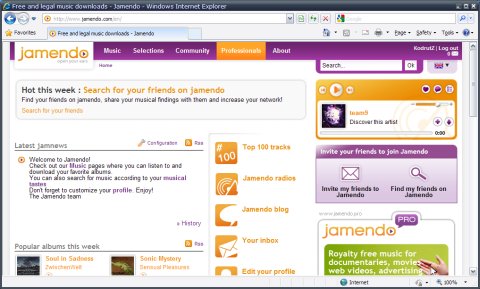 To be honest I have no idea how did I manage to bump into Jamendo since I am not looking for free music downloads almost at all. No no it's not warez music that I download and listen to I simply enjoy buying the CDs of my favorite bands since I have a few friends who were in the music industry and had to change their jobs because they were simply suffocated by cheap music promoted by radio and TV stations while piracy didn't help them too much either. Anyway back in those days pirated music was moving around recorded on audio tapes it wasn't as easy as today - point click play and push one more musician/band a step closer to the end. :|
OK but how to use it? Nothing easier! All you have to do is load the page in your browser (no compatibility problems here I tried with IE Opera Firefox Chrome Flock Maxthon and even Avant - all worked perfectly!) create a new account (free of course) check your email and click the confirmation link and then start downloading until you drop! Once you get back to your senses you can download some more!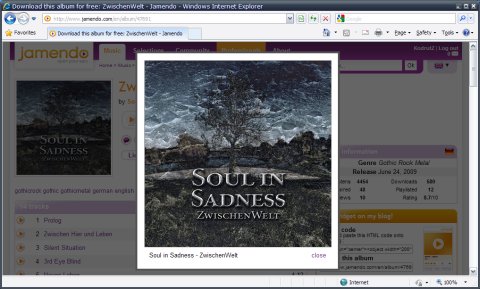 So... is there so much content available on Jamendo? You bet it is! Completely destroying what I knew about Creative Commons-licensed music ("only a few tracks available what a pity") Jamendo currently offers no less than 22963 published albums albums 149067 album reviews and no less than 595728 active members! If this is not simply stunning I am going to eat my glasses!
Good so we have quantity but what about quality? When it comes to music we all know that freely licensed music is usually crappy or belonging to some genre nobody listens to. Wrong once again! I think it's enough to say that I was looking to buy an amazing album that I discovered on the radio and then listened to some tracks on the official site of the band. Guess what? I found it on Jamendo and nicely encoded at 192Kbps! I am talking about Diablo Swing Orchestra and their album The Butcher's Ballroom a unique blend of jazz metal classical music and then some!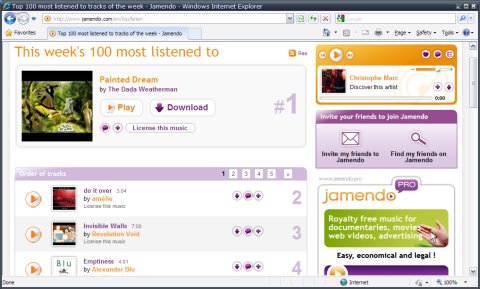 On Jamendo you can find a wide range of musical genres from electronic/ambient and classical to black metal and while a lot of anonymous artists post their music here I must confess I discovered a lot of very interesting albums here. Since my favorite genres usually orbit around rock/metal here's my second suggestion for you today: Mechanical Butterfly a very pleasant progressive band.
More than all the above Jamendo also offers online radio stations and a Pro version in case you need Creative Commons-licensed music for some project or even as background music for a bar/restaurant. Anyway for the home user the free Jamendo is an amazing resource so don't forget the headline: open your ears absolutely free music downloads are only a few clicks away! ;)