All in One PDF Lite: Free PDF Reader
All in One PDF Lite is a free PDF software that helps you to read any PDF file easily. This freeware is specially designed for people who want a fast and light PDF reader for reading PDF files. Let's see what this freeware has to offer.
The developers of All in One PDF Lite mainly focused on reliability and speed when creating this freeware and that's what you are going to love about this free PDF software. This freeware works faster and uses a very system resource on your computer. Most of the people looking for a free PDF reader want simplicity and speed in their software and All in One PDF Lite is ready to give you that. This freeware supports multipage viewing different fonts page fit and zoom options with navigation toolbar.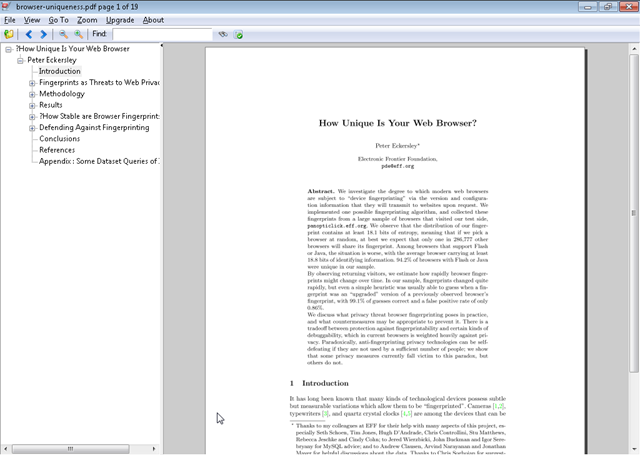 Like I mentioned earlier All in One PDF Lite is very simple and comes with a user friendly interface. If you are looking for a simple free PDF reader for reading manual products or books only you don't have to look for any other PDF software once you start using this one. You can view any PDF file with it. The Lite version is not designed for editing creating or converting PDF files so you will need a full featured PDF software or paid upgrades to do that.
Features of All in One PDF Lite:
View and read any PDF file easily
Supports multi-page viewing 1000 different fonts
Comes with navigation tool bar and page fit and zoom options
Simple fast and easy-to-use
All in One PDF Lite is available for download at All in One's official website. It's only 1.2MB in size and supports Windows 7 Vista XP and 2000. Try All in One PDF Lite Free