Ashampoo ClipFinder HD - Pure Freeware Awesomeness!
Today we'll take a break from our usual Firefox-related things because there's something much better to talk about. Remember Cooliris? In case you missed it you should take it for a spin now. On the other hand if you want to keep your browser as light as possible then Ashampoo's ClipFinder HD may be the smartest choice! Hey you could even replace Cooliris with this standalone software since it's really one to keep close as we're going to see right away...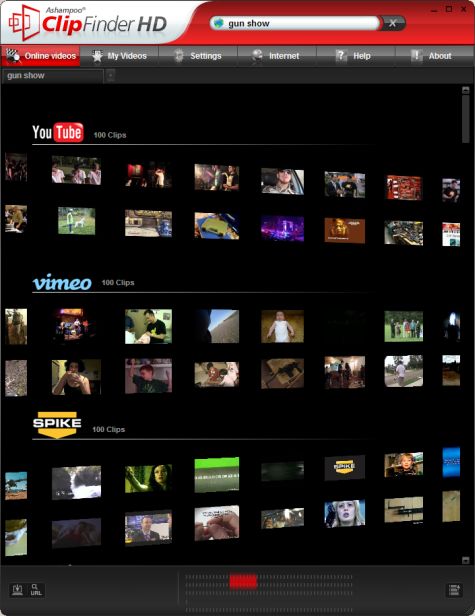 ... and we'll start with a bit of that official mumbo-jumbo: "Ashampoo ClipFinder HD currently supports the most 15 popular video portals like YouTube Vimeo Spike Veoh Google Video LiveVideo Dailymotion blip.tv Yahoo! Video Metacafe MySpace SevenLoad MyVideo videu and ClipFish." If that's not enough here's some more: "Enjoy videos on the revolutionary 3D Video Wall download and convert videos with only one click play your favorite videos with the new cool video player in full-screen mode just add new clips into your playlist by the fly (Enqueue to Playlist function) start new searches for more videos in single tabs - like tabbed browsing." Excellent!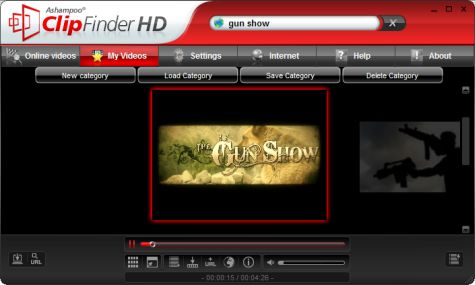 Version 2.14 released earlier today is freely available - you only need to register your email to get a full version code! I got the setup package I installed it got my license code played with it for a while and I think that no matter what I may tell you that would only be background noise to the only thing that you should see in this article and remember: Ashampoo just released a new version of an amazing free product - Ashampoo ClipFinder HD so if you miss this it's your loss not mine!
That's all for today I have to get back to my YouTube/Vimeo/Veoh videos... ;)