"Borrowing is awkward because people forget." Not exactly the truth really - people DO NOT forget they're just a bunch of idiots who fake it. Even more they're twice that idiotic for borrowing money - if it's about CDs or books I have nothing about those who borrow them although I usually don't give my personal stuff to anyone not even for an hour. Going back to money I have a golden rule - never borrow/loan money no matter what. Worked fine so far trust me! Anyway since not everyone is like me online services like BillMonk seem to be great helpers in tracking your money and your stuff so let's take a quick look at it shall we?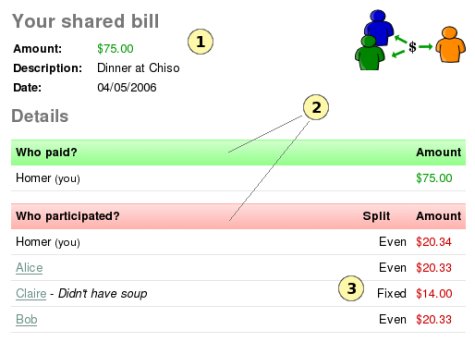 BillMonk is a free Web-based service that "keeps track of your money and stuff so you don't have to" and to make your first steps with it as easy as possible offers excellent integration with Facebook (add Facebook friends to bills or choose to get notifications about bills as Facebook notifications) especially the ability to log in using your Facebook ID. Pretty cool if you ask me - despite the fact I still think Facebook is far from what should be hehe! ;)
Working with BillMonk is really easy - once you're in you just need to type the email addresses of your buddies to add them - if they're not using BillMonk yet they'll get an invitation. Thanks to this service you can setup recurring payments split bills (a dinner with your friends for example) generate reports send money (Obopay-powered payments for now hopefully more to become available in the future) report expenses via SMS text messages while you're away from your computer as well as a bunch of other goodies that I'll leave for you to discover.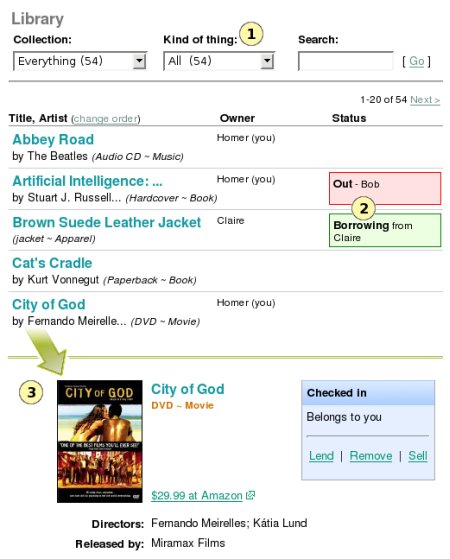 In the end I think I can say that BillMonk isn't exactly a revolutionary product but it's surely an interesting online service that a lot of people will consider really useful. Well... I guess that's all for now. Remember - if you want your friends to remain your friends don't borrow them money! ;)