Clean Your PC with Revo Uninstaller Tool (Freeware or Pro)
Revo Uninstaller is a tool that allows Windows users to uninstall any stubborn application from the operating system. This software comes in two flavors namely Revo Uninstaller Freeware and Revo Uninstaller Pro. Both the applications are efficient enough to remove any application along with any traces it may leave while normal uninstallation process. However Pro version of the application contains some additional features which are mostly used by medium to large scale industries in production environments. Freeware tool can be downloaded as a full version from the official website and Pro version can be downloaded for 30 days trial period. Also during trial period of Pro version of the application the software remains fully functional that is without any limitations.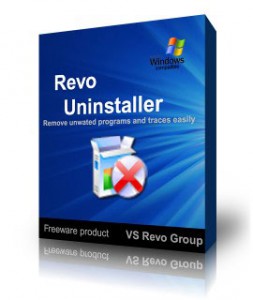 Pros
When compared with Windows built in uninstaller feature Revo Uninstaller performs efficiently by cleaning the traces of the application from registry and temp folder as well.
Pro version of the application has additional tools for even more efficient removal and therefore has a different version number. Users can select any application as per their requirements.
Cons
Although the free version of Revo uninstaller is available from the official website users may find it useless because of the availability of built in uninstaller tool available with Microsoft Windows.
Download Link: http://www.revouninstaller.com/revo_uninstaller_free_download.html