Command Your Computer with Your Voice
Dragon speech is an application which eases out your work by following your voice commands. In other words with the help of Dragon speech software you need not to perform any task manually on your computer on the contrary you just need to speak the commands and the system will follow. Unlike legacy versions of Dragon speech the latest release ships along with a complete help which allows you explore the software and exploit its features at its full. Also legacy versions were only compatible with 32 bits of operating systems and were slow in taking commands. With the latest release of the application that is Nuance Dragon Speech Premium 11 the developers have made the application fully compatible with 64 bit operating systems as well. Also the new release of the application is highly efficient in recognizing almost every word you speak. As almost everyone today uses Windows 7 64 bit edition Premium 11 version of Nuance Dragon speech gets tightly integrated with it when installed. Best part is that users need not to go through the boring recognition training process as it was mandatory in earlier versions.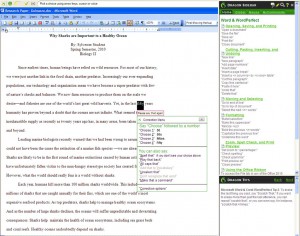 Pros
The new version of Dragon speech comes in various languages. This means that the application has multilingual feature so that it can be accepted almost anywhere in the world.
Highly sensitive towards the commands as compared to legacy versions.
Supports multi-profile feature on a single user account.
Offers complete automation to provide zero or minimal user interaction.
Cons
Requires minimum 3 GB of RAM and decent processing speed (Recommended RAM is 4 GB).
The application is approximately 2.31 GB in size and takes comparatively more time to get downloaded.
Download Link: http://www.nuance.com/for-individuals/by-product/dragon-for-pc/index.htm