Convert your files into PDF for free in 2 steps
PDF is one of the most used formats for document exchange. At the beginning PDF was a proprietary format but on July 1 2008 PDF was officially released as an open standard. The most known program used to create and modify PDF files is the one from Adobe the creator of PDF standard. But if you only want to convert your file from Microsoft Word into PDF you should look for an alternative solution.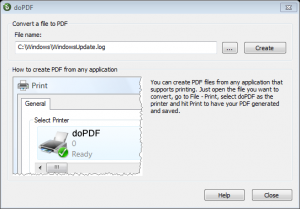 doPDF is the perfect solution. Why? First of all it is free for both commercial and personal use.  Just download the program install it and start converting. Another great thing is that it doesn't require 3rd party programs to do PDF files. Other similar programs requires GhostScript or runtime environments like the .NET Framework. But doPDF installs itself as a virtual PDF printer driver.  Just open your document with Microsoft Word WordPad NotePad or any other software select Print and the final step select doPDF. When the convertion is over the document will be automatically opened.
Before starting the conversion process you can select the resolution ( from 72 to 2400 dpi) or the page size(Letter Legal A4 A5 A6 etc). You can also choose a language for the user interface from the 20 languages currently supported. When converting files doPDF takes up almost no RAM.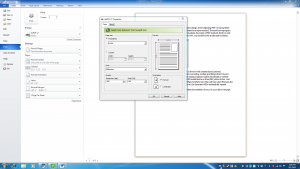 Why spending a lot of money on a commercial application when you can use a free one with the same results? Download doPDF and give it a try.