deviantART Daily Deviations
I don't know exactly why but I started to get bored of myself lately. I know it sounds pretty lame but I think that's it. The reason? I often feel less curious than I was so far - for example I become active on some forum become a valuable member then I suddenly stop using it just like that. I don't know it may also be the fact that a lot of forums (most of them in fact) are full of idiots these days... but I really can't understand why I don't feel the need to visit at least weekly awesome sites like FoodPornDaily Renderosity or deviantART. ...ehem let's scratch this last one all right?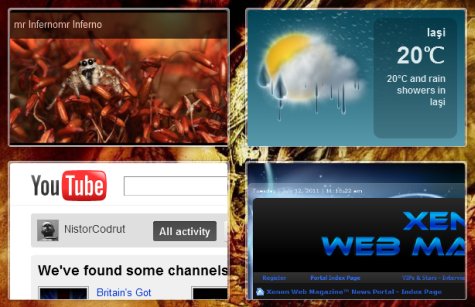 ... because deviantART Daily Deviations can take care of reminding you that you should check some awesome works of digital art - its main purpose is show daily deviations from deviantART and nothing more! Current version 1.2-2 was released on the 30th of June has 43.8 KB in size and has been downloaded 1440 times so far. Only two users reviewed this Opera extension so far bringing its rating to 4.5/5 stars. So far so good but only time will tell if this rating is there to stay or not.
Other than the above everything's pretty cool and straightforward - once you install the extension you get a new Speed Dial widget that shows daily deviations once in a while. Even more you can just use a keyboard shortcut to go to the current image without even checking the thumbnail - Ctrl+1..9 when the widget is one of the first 9 ones - if not you can easily move it around with a simple drag & drop so... I guess I'll drop you here - grab deviantART Daily Deviations for a spin it's a pretty cool addition to your Opera's Speed Dial trust me! That's all folks! ;)