DirectShow FilterPack: Free Lightweight Filter Package
DirectShow FilterPack is a free package of DirectShow media filters which helps you to play various encoded media files with your favorite media player. Windows is only capable of playing simple MP3 files by default as it comes with MPEG-1 Stream Splitter and Fraunhofer MP3 Decoder. But you won't be able to play OGG files with this free media filter.
This free media filter comes with DCoder which supports MPEG-4 audio and Vorbis audio. You will still need MPC-HC team for splitting OGG and MP4 files. You will be able to play semi-corrupt incomplete AVI files with its MPC-HC Team- AVI Splitter. The standard AVI splitter that is available with Windows does not supports these files. MPC-HC team also comes with MPEG Splitter MP4 Splitter and OGG Splitter.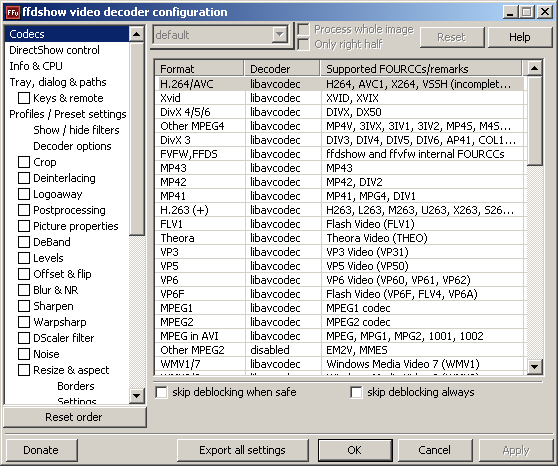 Installing this free filter pack is really easy. Just click on the downloaded file and let the file extract its whole content. Once it's done extracting look for the DSFT_inst.bat file and launch it to start installing. If you want to remove this free lightweight filter package just click on the DSFP_uninst.bat. If you want to configure the filter package correctly to play all the media files properly you will find configuration panels in the FFDShow folder in the start menu. To use this free filter package you have to install DirectX End-User Runtimes and Directshow based media players.
Features of DirectShow FilterPack:
Play media files without any lagging or freezing
Play corrupt incomplete media files with your favorite media player
DirectShow FilterPack is available for download at Degeelebosch's website. It's only 1.76MB in size and supports Windows XP and 2000. Try DirectShow FilterPack Free