Display Driver Downloads - How To
I know not everyone's a gamer but I am sure that most computer users don't like running programs they don't use especially when these programs are loaded as Windows starts slowing everything. Of course computers are getting faster and faster these days but I still think that running useless programs is pointless and when somebody asks me about the display driver downloads to get my answer is always the same saying that the full package is something they don't really need.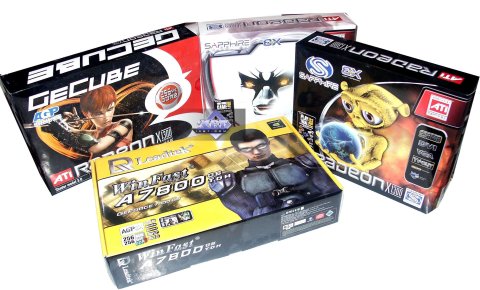 Sure some may say they need the features provided by the NVIDIA or ATI control panels but why not keep it light and get even more features without working with bulky applications like the ones I just mentioned? I am sure you weren't thinking that I'll tell you how to perform display driver downloads so here's the golden info you may not find all over the Web - what to do before and after...
NVIDIA display driver downloads
1. Be sure you're downloading the right package for your card! Using GPU-Z to find out what card hides inside your computer's case surely won't kill you...
2. Go to NVIDIA.com and download the package you need.
3. After installing it and restarting the computer you'll end up with the NVIDIA Control Panel running and removing it completely won't be that easy (maybe we'll talk about it one day in the future because now I don't have any NVIDIA card to play with... but you can always use Google to figure that out)
4. Get RivaTuner and unleash its power (it even works with ATI cards but you won't get some advanced features in that case) - was I right to say that the manufacturer control panel is bad? ;)
One more thing to remember and this is also true with ATI cards - some manufacturers like Gigabyte or Leadtek have their own control panel software. While these are usually better than the NVIDIA/ATI ones you should be aware that these custom driver packages from third parties don't come as often as those so... using the drivers from NVIDIA/ATI with a program like RivaTuner should always be the best choice!
ATI display driver downloads
1. Just do the same as described for the NVIDIA cards
2. Obviously you need to go to AMD.com and download the driver you need - be sure to choose "Display Driver" instead of the "Catalyst Software Suite" package in front of the list!
3. After installing it and restarting the computer go get ATI Tray Tools; there are other similar programs available but I found this one to be the best one money won't get (of course it's freeware!)
That's it... and if you're using some Intel onboard video solution then I think you should stick with the software coming with it. Needless to say what to do if you're using one of those rare Matrox or S3 video cards released lately because I am sure you already figured that out...