Dolphin Text Editor Menu: Free Text Editing Software
Dolphin Text Editor Menu is a free text editing software that adds extra text editing features to your text editor. This free text editor adds extra text editing features to any text editor word processors e-mail clients and other programs that requires editing texts. Let's see what this freeware has to offer.
Most of the simple text editors are very simple in design and lacks text editing features. Usually it is not possible to add extra features to text editing programs but now you can. This freeware works like a free text editor extension and makes your current text editor better. This freeware works with MS Word notepad Firefox Visual Studio Wordpad OpenOffice Writer HTML/PHP editor Gmail etc. You can also think of this freeware as a free advanced text manipulation tool as you will add extra text editing features in different text editing programs with this freeware.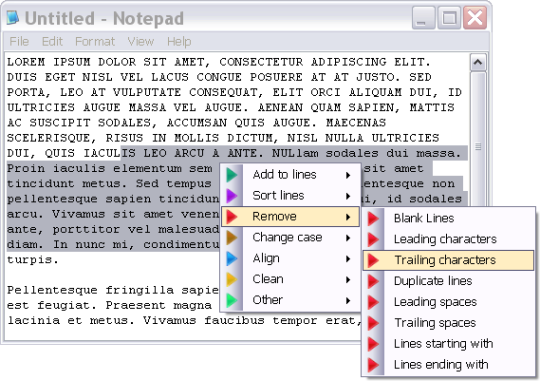 This free text editing add-on can make your life easy and comes with a simple user interface. You will be able to add extra text editing features like Sort text alphabetically remove blank lines reverse line order remove duplicate lines change text case remove HTML and BBCode tags align text and many other cool text editing features. You can access to this menu easily from any app.
Features of Dolphin Text Editor Menu:
Sort text easily alphabetically
Remove blank lines duplicate lines HTML and BBCode tags and text formatting
Align text and reverse line order
Dolphin Text Editor Menu is available for download at Animal Software's official website. It's only 958KB in size and supports Windows 7 Vista and XP. Try Dolphin Text Editor Menu Free