Easy Video Editing With ClickBerry Editor
I know some of you may curse me at the end of this article but please don't be that evil - after all adding interactive features to your videos can surely be considered "video editing" no matter if the program used to accomplish this goal also allows you to cut/crop/enhance/convert your video stream. These being said I think you should know from the start that ClickBerry Editor isn't exactly a fully featured video editor but if you just want to add some popups then... today you got lucky! ;)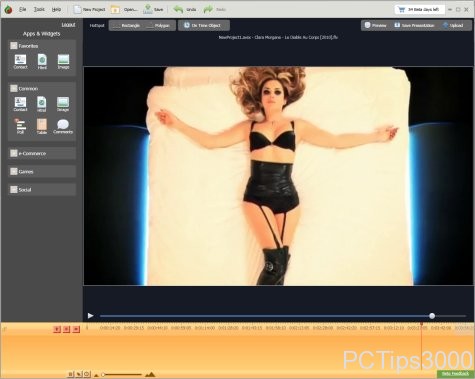 Before saying anything else here's what you have to do if you want to freely use ClickBerry Editor: first go to the official page of this product (click right here) and get the ~39 MB software package to install; once the setup program gets its job done you can go on and create an account that's needed to access the editor - this account also allows you to easily upload your creations to clickberry.tv. Since ClickBerry Editor is still Beta I think some drawbacks can be forgiven - for example those few video formats supported or the fact that the Options menu leads nowhere...
... not to mention the fact that after I opened a video and waited for it to be converted I ended up watching and trying to edit a video stream without any audio output although the original had an audio track. Even more interesting when I preview the output I get sound!!! Well... I guess you need a bit of courage to go on and try ClickBerry Editor but in the end there may be more than meets the eye here so why not take it for a spin and get back here to share your impressions with the rest of us huh? Good luck folks... I think you'll need it! ;)
P.S. Oh yeah - if you just want to check some examples before anything else click here.