Encoding Decoding Free: Free Data Encryption Software
Encoding Decoding Free is a free encryption software that helps you to protect your files with password and decode any type of file. If you want to hide your important data from other users or other people Encoding Decoding Free is the best option for you.
This freeware helps you to save your important and sensitive data from people who want to take a look at them. You can code almost any type of file and create one password for decoding all your data. Even if someone tries to crack your password protected data using Brute Force don't worry as this free data encryption software won't let anybody touch them. This freeware won't show any wrong password or other classic error message like others and will decode things in a wrong way and will make the file damaged.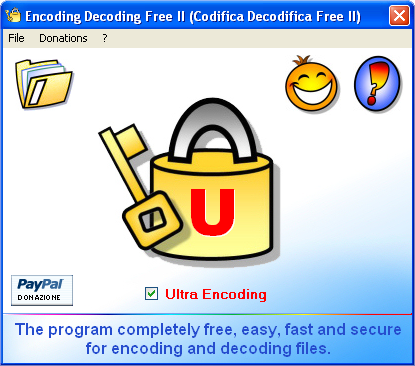 This free file encryption software comes with a simple user-friendly interface. You just have to drag the file you want to encrypt on the program's window and let this freeware handle the rest. You will be asked to select a strong password for protecting your files once you are done this free security software will start encrypting your files. Your encrypted files will be stored inside the source folder. And the decryption process is also very simple.
Features of Encoding Decoding Free:
Encrypt and decrypt any file easily
Windows Explorer integration
Secure encryption of serial codes login passwords and PIN numbers
Brute Force secure
Encoding Decoding Free is available for download at Elefant Software's official website. It's only 755KB in size and supports Windows 98 or higher. Try Encoding Decoding Free