Facebook Toolbar: Get Facebook Notifications in Your Browser
Toolbars most of them are annoying because most companies do their best effort to force you to install their toolbar on your computer and if every company is lucky to make you install it on your computer your browser will be full of toolbars. This made computer users to see toolbars as annoying plugins. Still the toolbar that we are going to talk about is different because if you're a Facebook user you will definitely like it.
What made Facebook so popular was that it helped you connect with your friends so of course you will try to stay in the loop all the time. Instead of opening Facebook in a browser's tab and check new pokes friend requests messages and invitations you receive every five minutes you can use the Facebook toolbar. Facebook toolbar provides a lot of features that will save you a lot of time.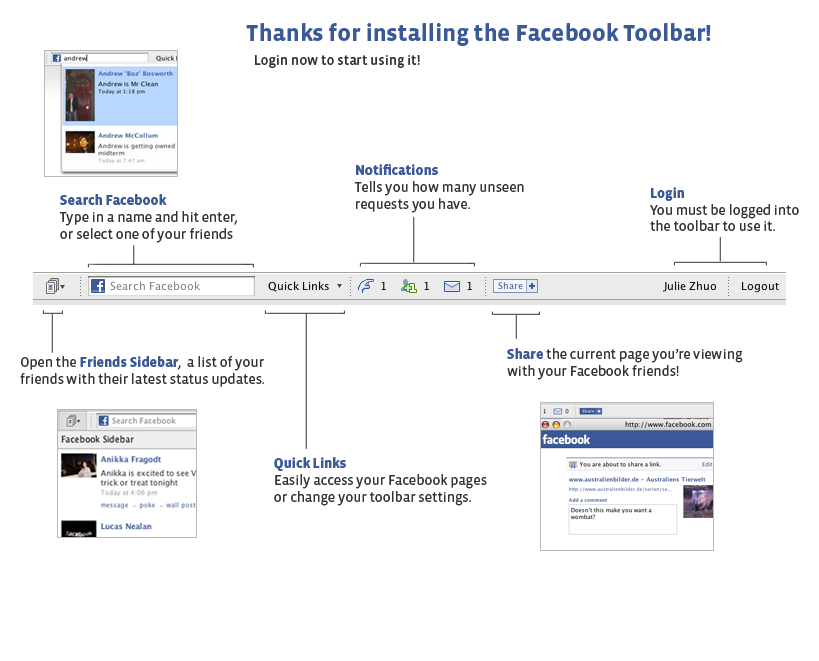 To Start install the Facebook toolbar by logging in to your Facebook account to allow the  toolbar to access your account.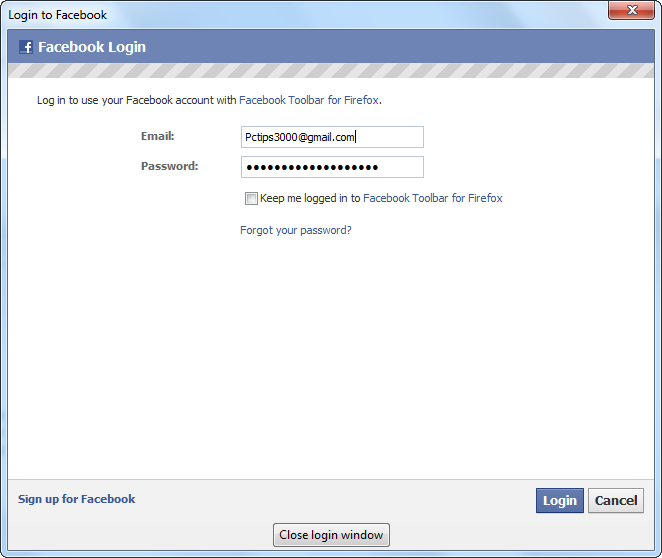 That is it! Now the Toolbar will automatically log in to your Facebook account and notify you when there are new pokes friend requests messages and invitations.
Facebook Toolbar is compatible with Firefox and Internet Explorer.
Links:
Download link: Facebook Toolbar
To download it click on the big blue "Download" button.