File Sharing Software - The Good
When surfing around in search for the ultimate piece of file sharing software there are a lot of traps to avoid but I'll keep those as the subject of the next episode in the Torrents and P2P series that we started here this June. Just as a reminder... First we had a nice introduction then some file sharing history followed by a take on file sharing downloads and their legal status just to stop at some 100% legal torrents sites in our last encounter.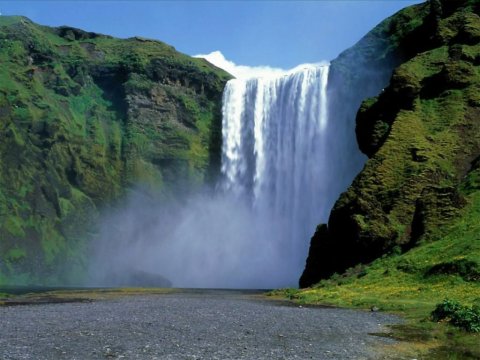 Today my friends it's all about the file sharing software that you should start with especially if you're a newbie eager to get the most out of your P2P experience from the start. I won't get deep into any of them since we'll talk more about their usage in the future so now we'll only go through the P2P file sharing software I used so far and a few quick facts like download speed or virus infection risks.
Oh one more thing - the screenshot above is not there by mistake - torrents aren't always about downloads... and considering the heat most of us go through these days seeing that is much better than just some software interface screenshot. These being said let's begin shall we?
1. DC++ - most popular client for the Direct Connect network; you need to share some files with the others the amount depending on the hub you're connected to; high risk of downloading viruses/Trojans; download speed for connections outside local LANs can be extremely slow and a lot of users are using bandwidth limiters but if you're connected via some large high speed metropolitan network this could be a great choice.
2. AphexDC++ - this my new favorite at least when it comes to DC++ hubs downloads; you can easily switch from DC++ to it; the security threats remain and the same is true with what I wrote above about download speeds; comes with some extra features when compared to the original DC++ of course. There are plenty of similar DC++ spinoffs such as StrongDC++ or RevConnect and if some friend told you that oDC is the best... just drop it that one is a DEAD project!
3. eMule - bringing the eDonkey network and the Kad network together eMule is a very good file sharing software for those who don't want to share anything just download although sharing some material is something nice to be done; viruses/fake files are pretty frequent; download speed is rather low and depends a lot on the number of sources available and various limitations your ISP may have but there are about 3-4 million users connected at any time so... There are a lot of eMule spinoffs available and a lot of those have spyware included so beware! (we'll talk about such programs in the next episode)
4. BitTorrent clients - I will mention only a triad here leaving details about them and the important remaining ones for a future article because there's a really incredible number of them available for all platforms. uTorrent BitSpirit and BitComet are my picks and you probably know what's in it for you already - download speeds highly depending on the limitations your ISP has (or not) in place and the number of sources for a file you're downloading pretty low risk of downloading fake releases/viruses and a very large user base.
Sure the above is only a small part of the file sharing software iceberg but we have plenty of time ahead so we shouldn't hurry. After all you're going to use them all for 100% legal downloads riiight? ;)