Firefox Theme of the Week - ACE Foxdie
I can't deny the fact that I really love black stuff - even a lot of black metal bands but enough's enough so the time has come to change my Firefox theme. As you probably remember last week I went all black with SmallringFX DARKBlue so today we'll go... foxy I guess. :P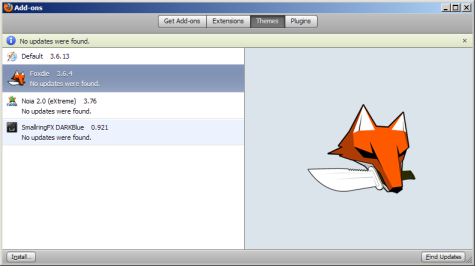 ACE Foxdie is nothing but amazing. If you want to see the official page on Mozilla.org feel free to go here but I think the first site I mentioned above is much better since it also has an official blog and a gallery. To be honest that gallery doesn't look right - don't get me wrong there's nothing bad about it only that ACE Foxdie is so awesome... jeez I'm out of words!
Just look at the settings of this theme - you can use colors textures you can pick different button styles change the fonts mess with some tab-related settings... you can even share ACE Foxdie on Facebook Digg and a few other similar sites right from within its settings screen! Ladies and gentlemen this Firefox theme is too much for me! I think I need a break just to get back and get struck by ACE Foxdie again and again and again...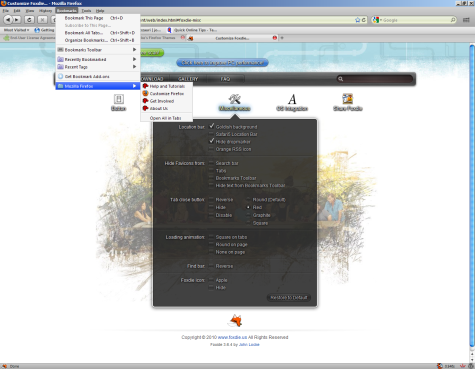 Conclusion? This is the best Firefox theme I have ever seen. Get it take it for a spin and if you don't agree with me then be sure you'll have a painful death! :P
P.S. In case you were wondering version 3.6.4 the current one was released back in mid-August 2010 so it seems it only supports Firefox 3.6.x. If you are running Firefox 4 Beta and find this to be working well... or not please drop a comment below. Thank you in advance!