Free licenses of the week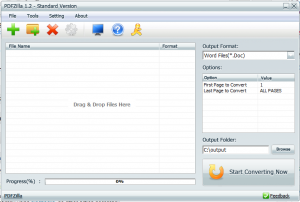 PDFZilla is a great tool for converting PDF files to other file types. Using PDFZilla you can convert PDF files to Word RTF plain text files(TXT) images (supports BMP JPG GIF or TIF files) and SWF files (Shockwave Flash animation files for websites).
The process of converting PDF files is very simple. Just select to what format you want to convert your PDF drag and drop your file select the ouput folder and press "Start converting now". If you want to convert only a few pages from the PDF files no problem. With PDFZilla you can convert only the pages you want not only the whole document.
Usually PDFZilla costs $29.95. But for a limited time only you can get it for free. Just go to the promotional page and get the serial number.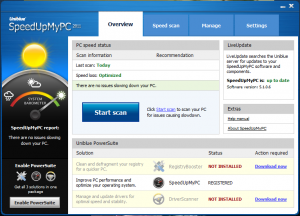 Uniblue SpeedUpMyPC is one of the best tools for optimizing and speeding up your PC. SpeedUpMyPC offers numerous powerful and effective speed up tweaks advanced speed tools to unleash extra power a tweak management centre to control tweaks individually.
Everything comes in a clean and easy to use interface. SpeedUpMyPC is available for any version of Windows (Xp Vista 7) and you don't need a powerful computer to run this program (Intel Pentium 3 500MHz or equivalent processor at least 256 MB RAM and 100 MB free hard disk space).
To get your free copy of Uniblue SpeedUpMyPC 2011 go to the giveaway page register and then check your email. There you will find your serial and the instructions how to activate your copy.