Firefox Theme of the Week - BlackX
Sometimes life is black and white. Gray and various colors are just excuses nothing more. Same thing goes for diplomacy - every nation's diplomats eat s*&t about cooperation and peace while billions are being spent to build huge armies to defend against... nothing. The new crusades have an excuse terrorism yet the real reason is oil and natural resources. Some colorful Firefox themes use shiny buttons and a lot of colors to hide the fact that in the end they're not that great while the ones like BlackX are simply being honest - sometimes black and white is all that you need maybe even a bit extra...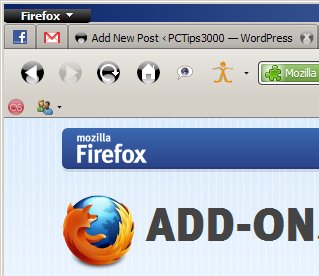 Since long talks are anything but black and white let's keep this as short and simple as possible and take a quick look at those numbers that surround BlackX: current version is 2.1.6 released on the 14th of April works with Firefox 4.0 - 4.0.* and has a rating of 4/5 stars after 59 user reviews and no less than 1696564 downloads. Obviously this theme is freely available but since the suggested contribution is as small as $0.99 I think everyone using it on a regular basis should pay to help keeping this black and white Firefox 4 theme alive.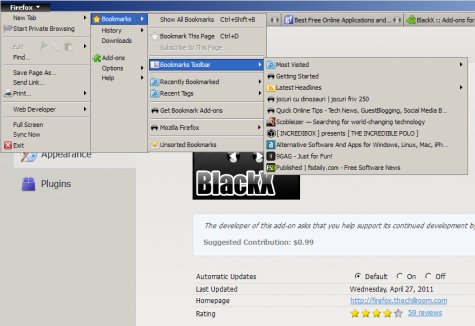 The official home of this Firefox theme known as BlackX can be found here and... I think this is all of it - as I was just saying it's all about keeping things as short and simple as possible so it would be a shame for me to waste your time telling you how cool black and white can be right? Just get your hands on BlackX and as usual feel free to drop your thanks or curses below. That's all folks - have a nice weekend and be safe! ;)