Firefox Theme of the Week - iAqua
As you probably know earlier today I upgraded to Firefox 4 (click here to check my Firefox 4 review). That being done I noticed that my old Firefox theme wasn't compatible with it. Well I can't say I wasn't expecting that so I just installed a persona featuring that crazy saber-toothed squirrel from Ice Age known as Scrat. Unfortunately I wasn't able to find a Firefox theme to support that persona too - at least not before I got tired of looking so I decided to grab a nice Firefox 4 theme and bring it into the spotlight... and that Firefox 4 theme is iAqua!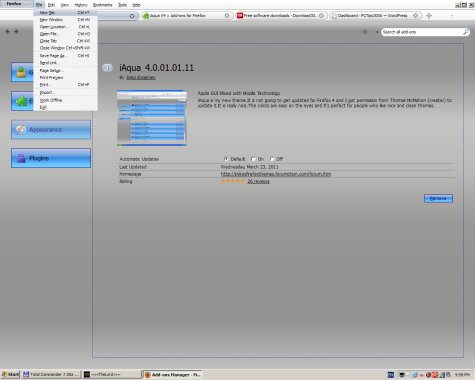 With its last update dating on the 7th of January of this year iAqua seems to work pretty well with Firefox 4 - its Mozilla page claims it works with "Firefox 4.0b7 - 4.0.*" so this shouldn't come as a suprise after all. The remaining numbers look like this: current version is 4.0.01.01.11 rating is 5/5 stars after 26 reviews and no less than 102289 downloads.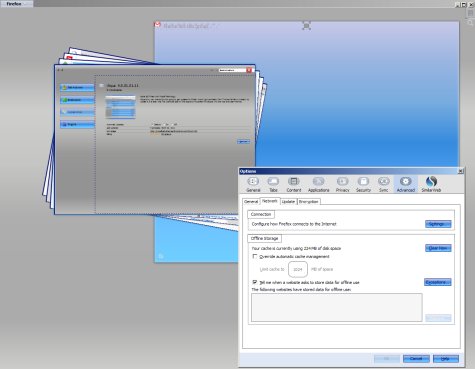 While there are plenty of themes with easy going icons and colors what I really liked about iAqua is the new look of the Tab Groups screen. Just take a look at the screenshot above and you'll get the idea. Anyway if you don't... there's nothing to stop you from trying iAqua for yourselves - at least as long as you're not still waiting for your favorite Firefox addons to become compatible with Firefox 4 of course... ;)