Firefox Theme of the Week - Phoenix Simple
As I was saying a few days ago weather is awful. It has been raining for days it's extremely cold for this time of the year windy... the perfect weather (not!!!) to get out for a walk trust me! Considering this all I wanted to find as this week's Firefox theme was something basic not necessarily using warm colors but something to make me forget about what's happening outside. I know you may not agree with me but Phoenix Simple looks and feels exactly as I wanted so here we are...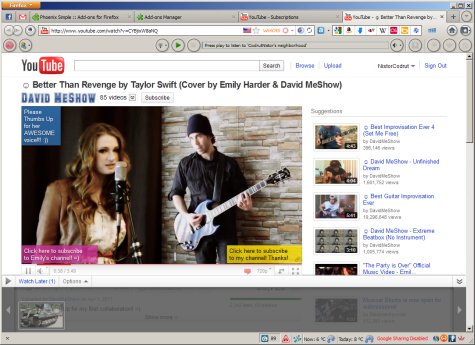 ... starting with a few of those numbers as usual: despite the fact Phoenix Simple didn't reach version 1.0 yet (current release is only labeled 0.1 being updated on the 28th of February) it surely looks great as you can see in the image above; on the other hand it's a pity that Firefox 3 users can't use it since it only works with Firefox 4.0b1 - 4.0.*; as I write this Phoenix Simple has a rating of 5/5 stars after only 5 user reviews and 16835 downloads.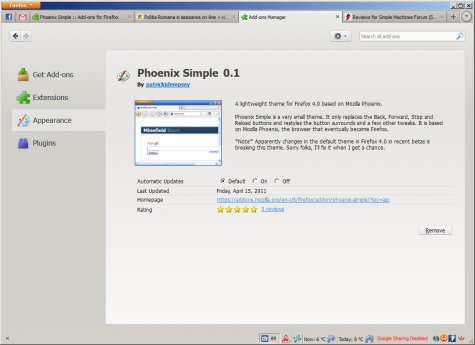 At this time Phoenix Simple is still labeled by Mozilla as an experimental add-on but if you ask me almost everything's perfect - I love the round buttons a lot and there are only two things I would change to make this Firefox 4 theme even better: first of all I would turn that orange Firefox button into a grey or blue one then I would slim down the tabs a bit. Sure there may be done a lot of other things to improve this theme but for me Phoenix Simple is good enough to stay with me at least until next week. Am I right or just not wrong? ;)