Firefox Theme of the Week - SmallringFX DARKBlue 0.921
Ready for a new Firefox theme? To be honest I was really anxious to find something to replace my old theme at least until next week and since I usually love black interfaces discovering today's theme wasn't really hard - I just needed to find something dark yet stylish... so here's SmallringFX DARKBlue!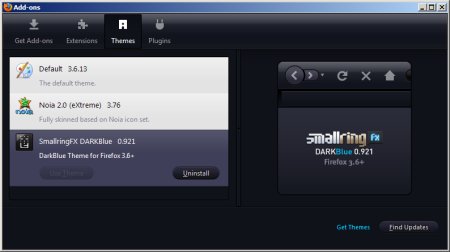 This theme is pretty fresh its current version being 0.921 and its last update dating back in late September 2010. While some may say that this really means we're talking about an old and oudated Firefox theme I think you'd better take a closer look at it - SmallringFX DARKBlue 0.921 and according to the official mumbo-jumbo it was "created to fit the users who are using a dark theme of Window already" and is best viewed in Vista/7. Well that's not exactly the truth since I really love the way it looks in Windows XP with the Windows Classic theme I'm using. Sweet!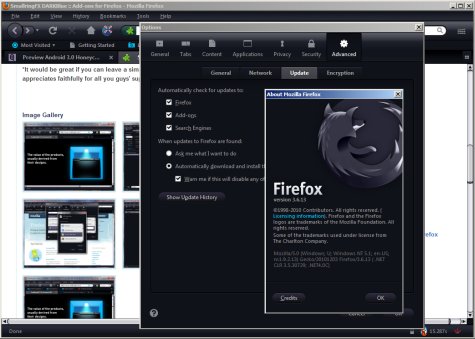 If you're still stuck with some older Firefox version you should know that SmallringFX DARKBlue only works with Firefox 3.6 and later but I don't think that could be considered a problem. Other than that I find this theme a really great one so I can only hope you'll enjoy it at least half as much as I do. That's all folks!
P.S. If you have something against the blue side of this theme be sure to check its magenta/orange/gold/green flavors all right? ;)