Firefox Theme of the Week - Utopia FFSE White
Black or white what shall we have today? Who needs colors after all? I don't know how crazy it may sound but I could go as far as saying that colors have been made popular by liars - in most cases black and white is more than enough so why not get back to basics once again with a black and white Firefox theme? Ladies and gentlemen meet Utopia FFSE White!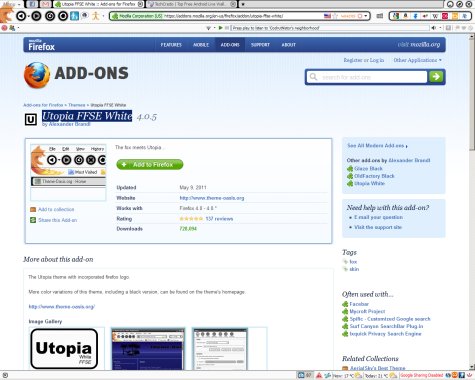 Coming from Theme Oasis (click to visit) Utopia FFSE White is really hot since it got updated to version 4.0.5 earlier this week on the 9th of May. Fully compatible with Firefox 4.0 and later this excellent Firefox theme has a rating of 5/5 stars after 137 reviews and no less than 728094 downloads. Since everything seems to look great let's close this short article with a few not-so-great things about Utopia FFSE White shall we?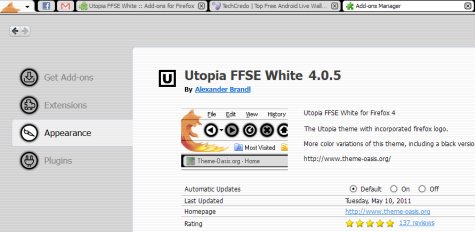 While integration of the Firefox logo is always a great idea I must tell you that Utopia FFSE White has some problems with this - for example just hold Alt to bring up the classic menu bar and you'll see what happens. Other than this I also think there's a problem accessing the Tab Groups while in full screen mode - the icon that brings up that menu simply disappears just to appear again when resizing the Firefox window. Obviously nothing stops you from using the Ctrl+Shift+E keyboard shortcut so I guess that's all about Utopia FFSE White - in the end despite its minor issues this one's a Firefox theme surely worth a try so get to it right now will you? ;)