While the location of a website's server doesn't say much for most smaller ones sometimes you may want to know exactly where's located your favorite online store a video streaming site that works slower than it should or - why not? - even a site that's been stealing your content like crazy in the last few months. After all if you have to choose between a fast site located on your continent and one that's being hosted 10000 miles away... there's no need to tell you more about it right?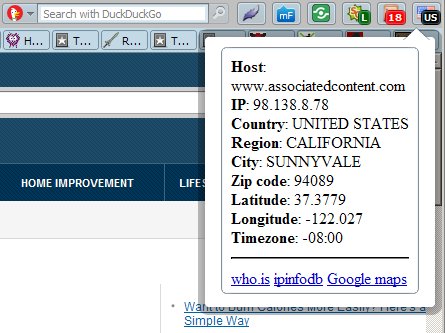 Well today we'll take a quick look at Flag Button an Opera extension that's currently available in English Russian and Turkish last updated on the 4th of May and being almost 200 KB heavy. Current version of this addon is 1.2-c having a rating of 4.5/5 stars after 26 user reviews and 8775 downloads. The short description of this Opera extension goes like this: "Adds a button with a flag of a country where the sever is located. Uses ipinfodb.com API."
Just like many other addons for Opera Flag Button appears in the shape of a small button to the right of the search box. When a page is loaded the flag shown inside this button reveals the location of the server that is currently hosting that site. When you click on the button additional information is revealed including IP country region coordinates and time zone. More than that Flag Button also allows you to access who.is ipinfodb and Google maps information with a single click. I know I know - this is not something out of this world but it's surely a light and pretty useful Opera extension.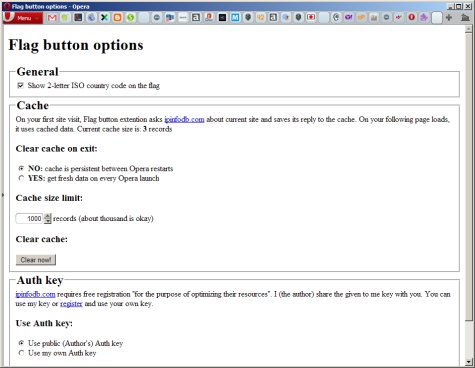 In case you're still reluctant when it comes to trying Opera just wait to see those plugins for Opera 11.50!!! Sure you can also try them now but that means you'll have to mess with the early version of Opera 11.50 currently available so... better wait for a little longer - you will be amazed. That's all folks! ;)