Free Licenses of the Week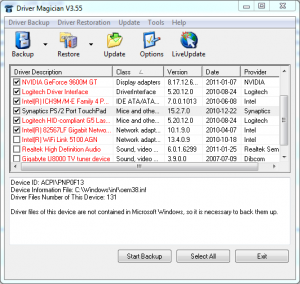 In this article i presented you a few programs for updating automatically your drivers. Unfortunately i ignored one Driver Magician. Driver Magician is another great tool for device drivers update restoration backup and removal for any version of Windows operation system. After you install the program Driver Magician will update its driver and device identifier databases. This way Driver Magician will show the latest drivers available for your computer or notebook. Also if you have an unidentified device you can find a driver for it with Driver Magician.
Also if you want to reinstall the operating system and you don't want to loose time with the searching of the drivers you can backup them and after you reinstall the operating system you can restore them quickly. This feature is very useful for system administrators because they can install the drivers in no time.
What you have to do? Just download the latest version of Driver Magician and register it with the following serial:
Registration Name : Czytelnik Registration Code : 7ELF9d9f39-385B3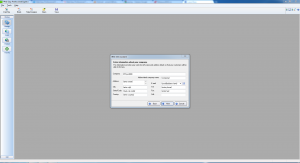 The second freebie for today is a program that will help you to make your own website even if you don't have any webdesign knowledge. With Web Easy Professional Express you can create your website in just one hour? How is that possible? WebEasy guides you step-by-step with built-in templates and e-commerce tools. If you want to create a simple website you don't need to buy someone to make it for you. Just download the software and begin creating you website. Now you can get Web Easy Professional Express for free just following these steps:
1. Go to the giveaway page and register by entering all the required data.
2. Go to your email address provided in the registration process and there you will get the serial number.
3. Download Web Easy Professional Express 7 and during the instal process enter the serial number.
This is not the latest version of Web Easy Professional Express but before paying $49.95 for the version 8 you can use this free version.