Free Online Audio Editing From Aviary
I have no idea about where does Myna come from but it sounds like some exotic princess to me. Since we're not talking about fantasy here we'll talk about Aviary's Myna an amazing online audio editor that can easily handle the same basic tasks as one beginner would perform using Adobe Audition or Sony's Sound Forge. Obviously it can't match these two when it comes to the more advanced stuff but don't worry - no beginner is going to aim that high for a while!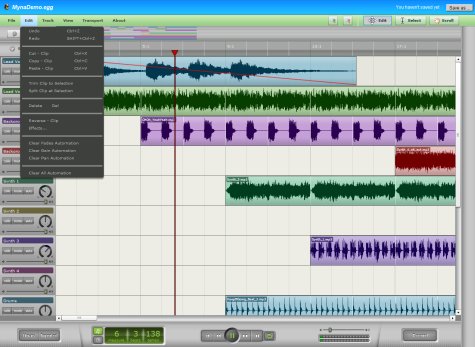 The video demo and details regarding Myna can be found here but if you're feeling lazy let me tell you a few words about the highlights: Trim Loop Stretch and Reverse editable loop points and control points a bunch of non-destructive effects such as Reverb Delay or Parametric EQ not to mention those import/export and sharing/collaboration capabilities...
I played with Myna for a while in Google Chrome 5 and it worked great. I have no idea about compatibility with other browsers but since it's a Flash-powered application you can try to figure that out by yourselves and once you draw a conclusion feel free to get back here and share it with the rest of us. Thanks in advance and be sure to have some wild fun with Myna! ;)