Free Photoshop Online - Aviary's Phoenix!
Aviary's Phoenix Image Editor just Aviary Image Editor Aviary or Phoenix... no matter how you call it one thing is certain: absolute beginners should grab this one before moving to Photoshop. Hey even people who really know what to do can grab this one... but there's only one problem: there is absolutely nothing to "grab" since this online service is nothing more but a really interesting alternative to Photoshop as long as you don't need to mess with any of the advanced features packed by Adobe into that piece of code! ;)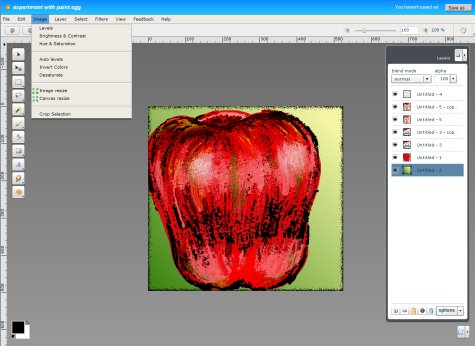 Since I am really amazed at this time let me give you some of that official mumbo-jumbo regarding this excellent online service: "From basic image retouching to complex effects Phoenix delivers the key features of a desktop image editor with the simplicity and accessibility of a web-based application."
From my short experience with it I can tell you that this excellent Web-based tool doesn't seem to work well with Flock 3 Beta (I had problems importing any kind of file from my computer) but it surely delivers a lot asking nothing in return: layers a pretty rich editing toolset some image sharing capabilities as well as easy import from Picasa Facebook or Flickr and the ability to login using your existing Twitter Facebook Google Yahoo or SoundCloud account. Sweet!
Feel free to give this cutie a try (go here and press the yellow button) and drop a comment below if you face any kind of browser compatibility issues. Good luck! ;)