Free Online Games Madness - Friv
Already bored of all those awesome retro games on Pica Pic? No problem - if 25 is not enough let's see you handle about 250 free online games all in the same place! Sure you may say there's nothing really special about sites that bring together a bunch of Flash games but at least Friv is not swarming with ads and if you ask me the selection of games present here is a pretty nice one!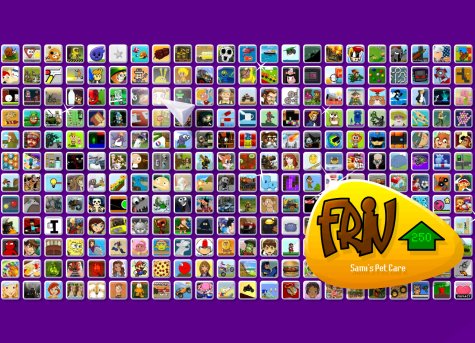 Obviously I wasn't able to mess with all the 250 games currently available on Friv but one thing's certain - this site looks as it should without bothering to get categories and descriptions in your way. After all we're talking about some easy going Flash games not fully featured computer games that require around an hour to be installed and properly setup right? Good...
... so I can only hope you won't get mad because I didn't tell you any special story today - after all Friv gets the job done as it should - even smaller children should have no problems picking a game from the list and loading it. Unfortunately you'll get to face some ads while loading the games but nothing's free completely without ads and really awesome too right? Speaking for myself I think that Friv is one of the most straightforward Flash games sites I have ever used and that's more than enough to make it worthy of being mentioned here. That's all folks I really hope you'll enjoy this one at least just a little bit if not more... ;)