Free Time Tracking For Windows
Almost since the day I was born various people called me lazy. The proof that they were usually right is my problem with time tracking a problem that seems to grow on me as I get older. Well today I'm taking another shot at this thanks to Grindstone 2 a free piece of code for the Windows platform...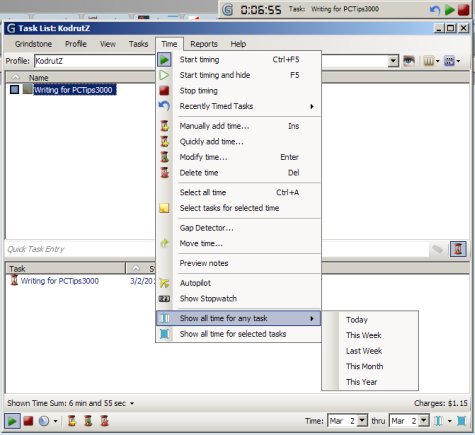 Since this isn't a software review but merely a hint don't expect it to become boring because it won't. To grab this excellent product just go here and click that big download button - enough to say that Grindstone 2 works with Windows XP Vista and 7. While using it to track my activity I noticed that Grindstone uses a decent amount of memory - about 15 MB of RAM and 50 MB of virtual memory about the same as Pidgin and less than the Steam client running in the background. Pretty good if you ask me. ;)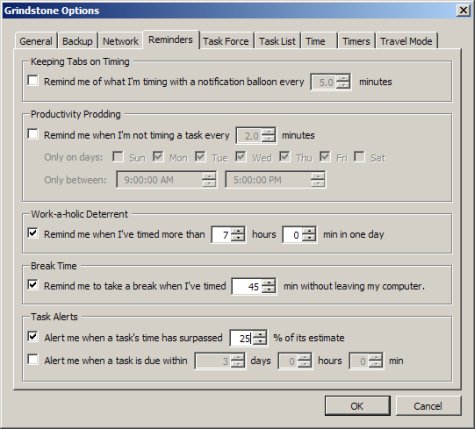 More than the above you should know that Grindstone offers much more than a lot of the similar programs that aren't free for example its Autopilot feature or the ability to automatically detect when you're away and stop the counter. Obviously it doesn't stop here - you also get timesheet/invoice generation the ability to use multiple profiles an excellent reminder system customizable billing... eeh not to mention that you can take this app with you on a memory stick run it on the go then get back home and sync the data with what Grindstone saved on your desktop computer! I won't say anything else - just get this program and give it a try; I am sure you won't find many freeware gems like this one lying around...