Get Complete Messaging Solution with Windows Live Messenger 2011
Windows Live Messenger 2011 is the latest version of Windows messenger which was previously integrated and shipped along with Microsoft Windows XP and above operating systems. Windows live messenger is not like other chat messengers on which people can register and chat with fake IDs. On the contrary if you want to use Windows live messenger you need to have .net passport ID to logon. This makes the identification and ID authentic and can be supposed genuine. Once you get your.net passport ID (which you can get by registering any of your regular email IDs with any Microsoft site for example Technet) you can add other users who are registered on Windows live messenger. You can share photographs audio files etc. with your friends who are listed in your friends list.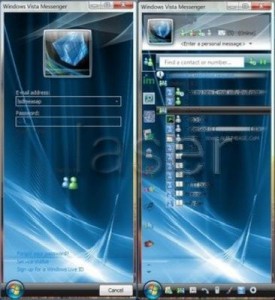 Pros
Ships along with the operating systems as a built–in tool.
Provides the feature of Remote Assistance which is not otherwise available in any other chat messenger and if it is available it is not as flexible as it is in Windows Live Messenger.
Automatically updated when connected to the Internet.
Once registered users can use the web browser for chatting in case live messenger is not available because of any reason.
Supports voice calls and media files sharing simultaneously.
Cons
No public rooms or groups available to find new friends.
Only .net passport IDs can be used to login.
Download Link: http://explore.live.com/windows-live-messenger?os=other