Giveaway For Our Readers: LAlarm Protects Your Laptop From Being Stolen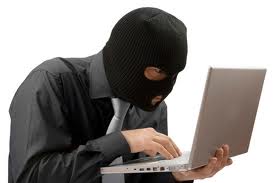 LAlarm is the best solution for you to prevent your computer from being stolen or losing your data. LAlarm prevents laptop theft by sounding an alarm when a thief tries to steal a laptop. There are different ways to prevent your laptop from being stolen:
Using the Flash Drive:
It is simple -  just install the application then use the shortcut to lock your laptop ( Win key + L ) and when someone  disconnects the Flash Drive it will sound an alarm to warn you that someone it trying to steal your laptop. For more information check out this video.
Using your power Cable :
You can use the laptop power cable to be warned when it's disconnected. For more information check out this video
The application has many other features like self-data destroy for cases when the person who stole your laptop is trying to login to your Windows account by entering the wrong password several times. The program deletes all your important data automatically and sends it to your e-mail account or to an FTP server alerting you via e-mail or with an SMS message sent to your mobile phone. It also warns you when the laptop battery is low or when the hard disk has a problem requiring data backup.
How to get a chance to win the LAlarm license:
We are glad to offer an LAlarm license to one of our readers. To participate leave a comment about a computer tip. We will choose the most interesting computer tip and the commenter will get the license. Good luck to all of our readers! - Note : the tip must be right and tested.